Noise Cancelling Headphones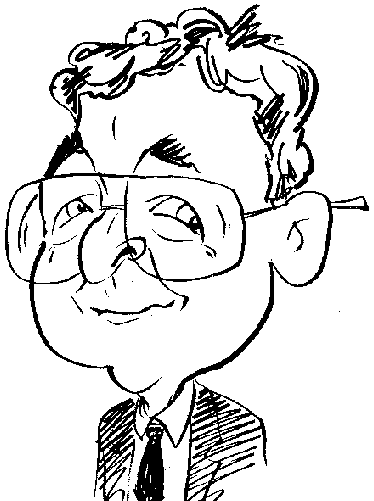 Review controls
As I take my regular morning walk a new set of headphones have been keeping me company. This headphone set allows me to listen to the music stored on my Sansa Clip+ MP3 player.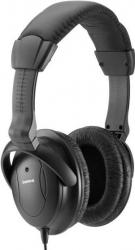 click image to enlarge
While the company Lenco might be unfamiliar to you, this situation could be about to change. Lenco has a long history in the field of Hi-Fi and electronics. Included amongst the company's range of consumer electronic products are turntables, micro and mini audio systems, portable DVD players and TFT television screens. Well known in the Netherlands where it has its head office, Lenco has now added the UK to its targeted territory. Lenco has recently signed an exclusive distribution agreement with IT Industries Europe to sell Lenco products in this country.
Currently Lenco's product portfolio features a number of headsets including the HP-080 which is the subject of this review. While many users are happy with the ear-bud style of headset for use when out and about, the same people will often revert to the over-the-ear type of device when privately listening to their choice of music in the comfort of their own home. Others, myself included, prefer the DJ-style of headset whether listening indoors or outdoors. The Lenco HP-080 headphones are of the DJ-style with padded ear pieces and a well-padded headband.
As is usual with this type of device you can expand the headband to suit different head sizes. Helping to ensure that there is no lob-sidedness when expanding the headband, a series of numbered marks are etched into the expanding headband. These marks appear on both sides of the headband as you expand it. You can increase the headband from 32cm up to 40cm. A 112cm lead with a 3.5mm jack plug allows you to connect these headphones to a variety of personal audio devices such as an iPod or MP3 player.
The HP-080 is classified as noise-cancelling headphones. This particular feature, which can be turned off, is powered by two AAA batteries. These batteries (not supplied) need to be inserted into a concealed compartment located in the left ear pad. You can turn the noise-cancelling feature on/off with a slider switch found on the right ear pad. A red light on the right ear pad glows to indicate when noise-cancelling is active and consuming battery power.
During my tests I was unable to detect any discernable difference between using noise-cancelling or not apart from a slight increase in the volume level when the feature was being used. Even without noise-cancelling being turned on, hardly any outside noise was picked up to interfere with my listening pleasure. Maybe the results would have been different if my tests had included the close confines of an airplane or other similar environment. But my recent travel arrangements were such that this was not possible. As a result I was also unable to check out the supplied adaptor for using the headphones on an airplane.
Earlier I mentioned the slight different in volume level between using the noise-cancelling feature or not. These headphones allow you to make your own adjustments to the volume level. This task is implemented by a volume wheel which is also housed on the right ear pad. The positioning of the volume wheel is not as convenient as when it is located on the connecting cable for changing the level while listening. It was too easy to dislodge the headphones while blindly searching for the volume wheel.
The HP-080 headphones have a frequency range of 20-20,000Hz, impedance of 32 Ohm with a noise reduction of 16dB at 300Hz. I was pleasantly surprised by the audio quality delivered by this comfortable set of headphones. By shopping around you should be able to purchase this product for around £25.
http://www.lenco.eu/index.php?option=com_content&id=3376%3Ahp-080&catid=5%3Ahoofdtelefoons&lang=en