Time Travelling Tim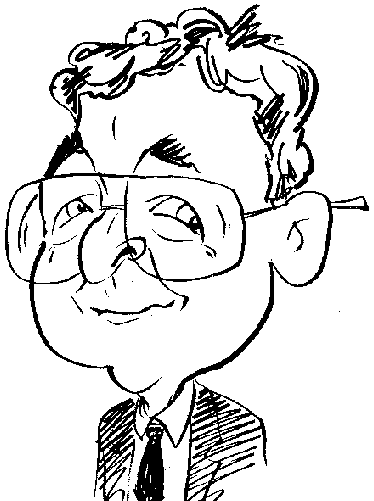 Review controls
Old memories came flashing back as I took on the challenge of a platform style game that certainly had me scratching my head.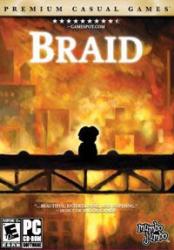 One of the earliest examples of popular computer gaming genre was that of platform games. I can remember spending many enjoyable hours playing games such as Commander Keen and Duke Nukem (this was before the character was turned into a first person shooter) with plenty of running, jumping and avoiding the various nasties to keep me occupied. These memories came flooding back with the arrival of Braid, a game that combines platform style game play with a strong element of puzzle solving and time manipulation.
While not exactly a step back in time to a genre I enjoyed many years ago, Braid does take some of those fondly remembered elements of simplistic controls, rolling landscapes and a cute animated character who can run and jump at your command as you are taken on a journey through six 2D worlds. However it is the mind bending puzzles and the ability to roll back time that makes Braid a title that you will either love or hate. I have to admit that I have switched between these two emotions several times and still remain undecided whether this is an outstanding game of the genre or one that is merely an exercise in frustration.
As already mentioned, the game's controls are simplistic. They allow you to move your character left, right, up and down plus jump and make use of that all-important time roll-back feature. Forget your mouse as this is purely the type of keyboard control that was the only option available in those pre-Windows days when RAM was measures in kilobytes and hard disks were considered a luxury. Help, in a minimalist sort of way, is available but this is restricted to just informing you that you can jump higher by bouncing off the head of one of the nasties that inhabit the world of Braid.
Your role in this game is that of Tim who bears a certain resemblance to your archetype cute schoolboy of yesteryear. You will need to set out on a magical quest that involves a princess who has been snatched by a horrible and evil monster all because of a mistake made by Tim. As with the Help feature, any introduction is considered unnecessary as you are immediately thrust into action – that is if you consider walking along in silhouette as "action". But matters do get a lot more complicated pretty quickly.
At the entrance to each world is a kind of library alcove that holds a series of book that open automatically when Tim stands in front of them. These books provide background information to the story. In order to make progress through these various worlds, Tim will need to collect keys to unlock barriers plus operate levers and cloud surf to bridge gaps as well as avoid or destroy various creatures by jumping on them.
Often providing the only means of solving the puzzles and making progress in the game is the ability to manipulate time. When death comes, as can happen on a regular basis with this game as you mis-time jumps or are attacked by other creatures, it is a simple matter to roll back time so that you can try again. The ability to roll back time (future hopping is not permitted) can also come in very useful when solving problems such as escaping from a pit that you needed to enter to collect a key. Holding on to the key when you roll back time means that it travels with you as you are returned to the point prior to the point when you enter the pit. It will be up to you to work out how this roll back feature can be used to complete other tasks although at times it can feel as if you were in a loop from which there was no escape – but perseverance generally wins in the end.
Graphically Braid is visually impressive with hand painted scenes, smooth scrolling and plenty of animation. Generally the background music is appropriate to the various worlds. As I mentioned earlier, you will either love or hate this game unless of course, like me, you cannot make up your mind. Currently Braid is a game that I will dip into from time to time but only for short sessions.
Braid requires a system with a 1.4GHz, 768MB RAM, 200MB of available hard disk space with support for DirectX 9.0c. You will need to be running Windows XP and later. Available from MumboJumbo, Braid is priced at $19.99.