War in the Future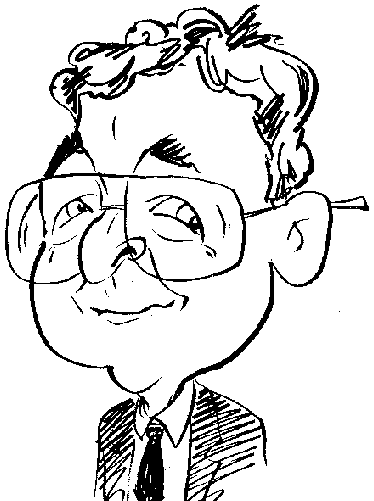 Review controls
Having built up a popular fan base, the World of Warhammer 40,000 introduces more forces capable of causing death and destruction.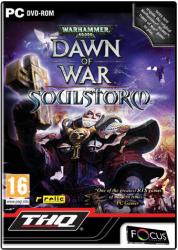 click image to enlarge
When is an expansion pack not an expansion pack? In the case of Warhammer 40,000: Dawn of War Soulstorm (now there is a title to sink your teeth into), it is when you do not need the original title in order to play this strategy war game (originally launched in 2004). Set in the 41st Millennium, this battle to the death extravaganza now has two new armies, namely the Sisters of Battle and the Dark Eldar, to throw into the mix of death and destruction.
Due to the complex nature of this title with plenty of animation and special effects, this game does call for system requirements that are more than your basic offerings. As a result I have broached the topic earlier than I would normally do with a game's review. Warhammer 40,000: Dawn of War Soulstorm does need a 2.0GHz processor, 512MB of RAM (2GB swap file required), 3.5GB of available hard disk space and a 64MB NVidia GeForce 6 or 64MB ATI Radeon 9600 or better graphics card. You will need to be running Windows XP (SP2) and later. As part of the game's installation routine you will need to enter a 20-character serial number and have the disk in the drive when starting the game.
Following an impressive battle sequence opening, you can opt to play a Campaign, Skirmish or Multiplayer game with numerous graphics and sound options under your control. As mentioned earlier, this game puts plenty of emphasis on its visual appearance. To this end you can adjust settings for model, texture and terrain details; change shadows, lights and FX detail settings; plus turn the full 3-D camera option on or off.
The first time you play this game, you are offered the opportunity to work through a tutorial that runs through the various controls and icon-based interface used by the game. I use the word "runs" advisedly as the narration that forms part of the tutorial is delivered at such a speed that you could begin to wonder what event the narrator was late for that caused him to rush through the information being imparted. Attempting to take in this information, while following the various instructions, was a feat in itself. This is a poor example of what a tutorial should be.
In the tutorial you are given control of the Sisters of Battle. This new addition to the Warhammer universe consists of a force that is considered to be the religious zealots of the period. Their particular beliefs have them searching out heretics and putting them to the torch – literally. This all-female army, with its ability to harvest the souls of those it had defeated, can bring nightmares to any force that attempts to stand in its path.
The other new army introduced in Soulstorm is the Dark Eldar who are an off-shoot of the Eldar clan. They do lack the general attraction of the Sisters but can still make their presence felt with some flying-boats units and specialised infantry elements. Do not under-estimate this army.
Fighting to achieve a stalemate is not the object of this game. The only prize goes to the ultimate victor who wipes out the opposition. Not having played any of the previous games in the series, I can not comment on how well Soulstorm performs in comparison. However I can reveal that despite the visual appeal of the product, I was left with a feeling of being unsatisfied by the depth of the game. I am unable to put my finger on any specific reason for this but this game would not feature in my top twenty titles to be played during any spare moments even if it does allow you to design your army's outfits.
As is usual with titles from Focus Multimedia, Warhammer 40,000: Dawn of War Soulstorm has been priced at £9.99. While hard-core Warhammer fans will probably enjoy this game, others might prefer something a little less aggressive.
http://www.focusmm.co.uk/shop/Warhammer-40-000-Dawn-of-War-Soulstorm-pr-1632.html