Relaxation with the DS Lite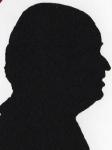 While I am new to the world of the DS Lite, I am not discussing the unit but a couple of game inserts that are made strictly for relaxation. While both in their early stages are certainly that as you get into higher levels they become challenging.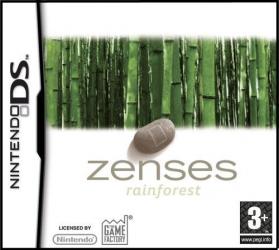 I am sure there are lots of things that you can do with the DS Lite that are far from relaxing but the two games I am looking at are. Zenses Ocean and Zenses Rainforest.
Both of the plug in modules have six different games. I do not think the names themselves are that important and the aim of each game is always to improve. They all start at a really easy level and the first few screens probably make you think these are for a very young child but continue – all the time with relaxing music playing – and soon you will start to think and then maybe puzzle but until you really get into the higher realms you should still succeed.
The six modules in Zenses Ocean are of course all on the theme of the Ocean. Zen-Stones, Pearl Diver, Turtle Turn, Hot Spot, Shell Twist and Wave Breaker. With six games to try it takes a while to work through them. Around six weeks ago I started with Zen-Stones and as I type this I went back to it and tried again only part way through the second screen did I remember what I was trying to achieve and then I soon ran into a problem but my score was still on the high score board at number seven. For some reason I felt calm maybe it's that music.
I then moved onto Pearl Diver and without reading the screen of instructions just ploughed in and only after 15 turns became 10 and then 2 did I remember what the object was. Maybe I should have read the instructions. However the object was relaxation and surprisingly that is exactly what I was relaxed.
Turtle Turn I remember was about matching the colour of the shells to that shown in the top window, tap one and some change colour. I am sure there is a way of knowing what will change with what, did I care not really. Yes I suppose you could get all competitive but why bother just chill.
If there was a module that I never got the hang of it was Hot Spot but you know I don't care. Shell Twist was a matter of trial and error but again it was relaxation and surprise just fun. The final game is rather like pelmanism where you try to remember the position of the shells before the wave covers them again very easy at the early levels but more challenging at the higher and again that relaxing music.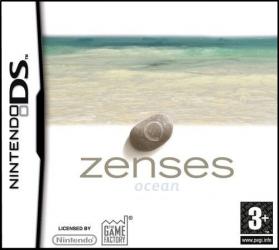 The second module is Zenses Rainforest that you will have twigged takes place in a Rainforest. Graphics are relaxation personified the front screen has a waterfall falling through trees and ferns in the top screen with just a pool of water in the bottom play screen. Treasure Spin, Stack Jack, Twist 'n' Turn, Flower Board, Sapphire Wheel and Solitaire are the six games.
Starting with Solitaire the object is to clear the board and end on the marked square, yes it is that game we all know. Very easy with only four stones and a few tiles but as you move on more challenging. Somewhere along the line you will fail still you try again and maybe you get further but its no big deal if you do not.
Treasure Spin is case of getting all the flowers to join together by turning the board, rocks stop them but again it gets harder but again the high score reminds you when you last tried it and how well you did then and now. Twist 'n' Turn is more of a puzzle that needs you to sit back and think, oh yes sit back, relax chill and then answer comes to you. Flower Board I read the instructions and I never understood, still it did not worry me, so what it's just a game, try this and that oh I've gone on a level how did I do that. Finally Sapphire Wheel lots of pretty colours and still even though I was not that good I enjoyed it.
Of course I think the whole object of relaxation is blown out of the Ocean or Rainforest if you get competitive so keep it to yourself for those private moments but no doubt Zenses will hope you don't as if you did only you will know the pleasure from these simple games and that music.
Doing my Internet searches found Zenses Ocean and Zenses Rainforest at a best price of £17.99 each including free delivery from the link below.
http://www.amazon.co.uk/gp/product/B001DFTH7I?ie=UTF8&tag=gadge0a-21&linkCode=as2&camp=1634
http://www.amazon.co.uk/gp/product/B001DFZ5WE?ie=UTF8&tag=gadge0a-21&linkCode=as2&camp=1634