An Audio Experience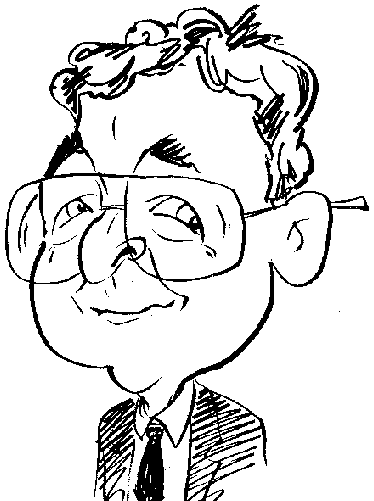 Up until very recently the mention of the company Teufel would have meant nothing to me. But that was before I was introduced to Thorsten Reuber, Managing Director at Lautsprecher Teufel GmbH which should give the clue that this is not a UK company.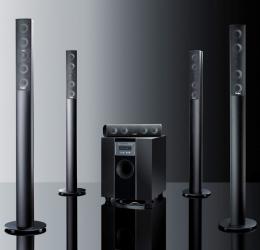 In fact Teufel is a German company which started life as a single Berlin store back in 1979. Since then the company has developed into Europe's leading direct seller of loudspeaker systems. Now Teufel is bring its direct selling approach of combining quality products with a more aggressive pricing attitude to the UK via the Internet.
Teufel prides itself on the high audio quality of its loudspeaker systems, so much so that the company's method of direct selling includes some unusual features for a range of products that suit every budget and audio needs. For a start, knowing that quality audio equipment needs to be heard in situ rather than an artificial store environment, Teufel offers a home trial. This will give the user an eight week period during which the product can be tested and returned if the customer is not satisfied. For those who find they can not live without their Teufel kit, the company supports its products with a 12-year warranty which is far longer than any others I have come across.
Lets take a look at some of the loudspeaker systems available from Teufel. The Concept E Magnum Digital is a 5.1 speaker set for connecting to a compact home cinema set up or a PC/Mac computer. Available in black or silver, this system can deliver 450 watt output, has an infra-red remote control and carries a £139 price ticket.
If your needs are more computer orientated then Teufel offers its Motiv2 kit which is a 2.1 system. Each of the two satellite speakers features a two-way construction with 4 midrange drivers and a dome tweeter. The cube-shaped sub-woofer adds 100 watt output to the 50 watt RMS delivered from each satellite speaker. There is a choice of black or white models for this speaker system priced at £239.
Both the previous two items can benefit from the addition of the Teufel Decoder-station 3 which is priced at £99. This add-on component provides integrated Dolby Digital/ProLogic/dts decoding facilities. It has three digital and three analogue inputs. With its solid metal casing, this product comes with its own infra-red remote control.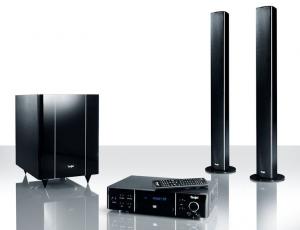 Moving up a level, or maybe two, switches the focus to the Concept S+R audio system which has a built-in receiver in the SW+R Dolby Digital/dts subwoofer that allows for the connection of various elements (TV, DVD RW player, Sky box, MP3 player and games console). The five satellite speakers are made up of two short and two long units plus a horizontally mounted centre unit. The system has three analogue and two digital inputs, 500 watt output, remote control and FM/A radio. Black or silver models are available while the price tag starts at £549.
With two column loudspeakers, a cube-shaped subwoofer and DVD receiver, the Teufel Impaq 500 is aimed at customers who require a home cinema system. Built into this product are three analogue and two digital inputs, component video, S-video, SCART and a composite video output. There is also a built-in USB socket for linking various devices. This system, priced at £789, is considered suitable for areas up to 35sqm.
Featuring aluminium speakers, of which four are of the column variety with one central speaker unit, plus a subwoofer, the Teufel LT4 Wireless 5.1 system incorporates an AV receiver and separate reception box. The front two speakers and central unit connect to the AV receiver via a cable while the rear speakers are controlled from the reception box which communicates using a wireless radio signal to the AV receiver for distortion-free HiFi quality. This system has been designed for rooms up to 50sqm and will set you back £1169.
Taking the top-of-the-range position for the best home cinema experience is the Teufel System 9 THX Ultra 2. This THX speaker system could well break the budget at £3099 but promises the ultimate listening experience but perhaps not for your neighbours. For this price you get three M950 FCR THX Ultra 2 satellite speakers with two new drivers and featuring a flat diaphragm; two M950D THX Ultra 2 dipole speakers; and a M9500SW THX Ultra 2 subwoofer with two 300m bass drivers and up to 1200 watt power amplifier. Using an aluminium piano lacquer design, this system is suitable for rooms up to 100sqm and please don't forget the soundproofing.
All the prices quoted in this report include delivery charges. For more information about these system or any others available from Teufel, log onto www.teufel.eu.