Two More Puzzles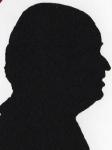 A few weeks ago I told you about a couple of games/puzzles from Coiledspring games, here I am looking at two further offerings from the same company. Read the other review they are made of wood and are quality.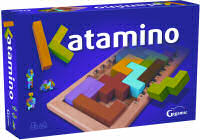 Katamino
This is a game for one or two players and it can be easy or hard dependant on the number of pieces you use. Described as suitable for age 3+ in this case I can see at the basic levels that children of that age could compete.
You have a wooden board 30x14x1.5cm a divider bar placed at various points along the board (according to difficulty) and twenty different sized coloured shaped bricks.
As a one player game there are 'Very Simple', 'Simple', 'Difficult', 'Very Difficult', and 'Super Difficult' However just because you have found a possible combination does not mean there are not others.
It may help to know that a 'Penta' is a group of five 'Pentaminos' which perfectly fill the area of the board you are playing with. A 'Pentamino' is a figure formed by five juxtaposed squares with at least one common side. I promise you that when you play the game it makes sense.
As a two player game the board is divided into two with both having the bricks as stated in the rules. Then it is simply a race to see who can exactly fill their half of the board first.
However the 'Pentaminos' can be used to create geometric shapes a number of examples are given in the rule book. It also says that for the 'Adult or Young Genius' be the first to find 500 'Pentas' from the possible 36057 combinations.
Available from the link below at £24.99 http://www.coiledspring.co.uk/katamino.php
Pentago Mechanic
Perhaps the most intriguing game of the four. It seems simple but I can assure you it isn't. The version I was sent is not wooden but polymer with glass marbles.
There are 18 black marbles, 18 white marbles a rule book and a 16x16x1.5cm board that is divided into four sections with a grid of 3x3. One of these is turned 90 degrees after each turn and while this could be created in wood the action is acceptable in polymer. However they do two wooden versions in Oak (£24.99) and Birch (£22.99) I assume I was sent the polymer version to show the range.
The object of the game is to get five marbles of a single colour in a row. Now the trick after a marble is placed one of the four sub boards is rotated 90 degrees, not necessarily the one you placed a marble in and it can be moved either clockwise or anti-clockwise.
The five marbles can be horizontal, diagonal or vertical and cover either two or three of the sub boards.
The total rules for this game go to four paragraphs on a single side of paper but that does not make the game easy, it's for two players and stated as suitable for 8 years up. The version I was sent, the entry level polymer version sold via link below for £12.99.
http://www.coiledspring.co.uk/pentago.php
So that's four games from their range they do have more and all are well made products most are illustrated on their website, unfortunately they have decided that they cannot spare any of the other items I requested before the Toy Fair in January.