Action Packed DVD game (Lara Croft Tomb Raider)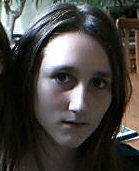 This great game by Eidos is fantastic for all the family and brill for cheeky sleepovers with your friends as this wonderful game comes with single AND multi-player!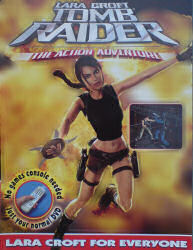 DVD game (rated 12+)
The storyline: This Game is all about a woman named Lara Croft. You may recognise the name as there have been many tomb raider movies as well! Anyway, Lara's close friend Werner Van Croy is tracking down the five lost Obscura paintings for a client called Edgar! Despite leaving Lara alone to die on their last mission Lara knows that she has to help him. But there is a horrible serial killer on the loose in Paris where she has to find the Obscura paintings, Oh dear!
Next thing she knows, Werner Van Croy is brutally murdered and, worse of all, she is the suspect! :S
Lara Croft Tomb Raider is a great game to play with the family, or with friends, as you can play in to different teams or just by yourself! The game is very easy to play as you don't need any special games console, just your average DVD control.
This game has truly wonderful movie like graphics and in between each move you make a mini movie comes up to show what effect that you have made to the game, lets just hope that its not a big GAME OVER sign! :P Through your exiting travels, there will be a surprise around every corner.
This is a absolutely wonderful game, I enjoyed playing it and I'm sure that you would to.
Oh yeah, and it would make a grate Christmas prezzie for both boys and girls, aged between 12 and 112!
Price £13.98 from Amazon