Toy Fair 2007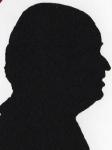 Winter finally arrived to coincide with the press day for 2007 Toy Fair. Unlike Dream Toys the Toy Fair is a trade and press event to display items available for the sale period up to next Christmas.
The headlines will be made by a £250 Dinosaur called Pleo that devolves over a three hour period it can tell when it reaches a table edge - built in camera - and according to how it's treated it can be nice or nasty.
I looked at a number of items in a more affordable price range and hope to bring you individual reviews of them in the coming months.
First something certainly not for the kids, a drinking game, based on a round of golf. It's called - very descriptively - In The Drink. Age is 18+ and for two to eight players. The demo I saw was only disappointing as it was totally dry - not a drink in sight - you can be sure I will give this a thorough outing before the review. However if you can't wait you could buy one from their site for £18. www.jr-sports.com
Next to one of the big players Hasbro, whose stand was fittingly one of the largest. First a new version of an old favourite, Monopoly Tropical Tycoon (a DVD game) around £29.99 and available late summer. Upword Deluxe with even more to offer and the chance to build words in two directions. Age 8+ and available in the summer. Icy Penguin due in the summer -is this global warming gone mad- based on the hugely successful iDog that I reviewed after Dream Toys in 2005. The price around £24.99. Finally for Hasbro Brain Train due in October at £12.99, wait for my review to find out more.
Now onto another of the larger stands who are big in toys for the younger child Tomy. First a puzzle to be launched in July Eternity II that carries a $2 million prize for the first correctly completed puzzle the cost is £34.99. Next a test of reactions a handheld game called Zappit aimed at 8-14 age group it has a £9.99 price tag and that is available now. Now an old favourite - based on Rummy the card game - this is called Rummikub and a new travel version in a zip up case again at £9.99.
Burley Games next and something called Take It To The Limit this is no less than four games in one dependant on the time available. There is a balance of luck and skill. There is version for one player as well as the 2-6 player version. Stated as suitable for 10+ but my first opinion on playing a quick trial of an earlier game (Take It Easy) the younger child would need to be into thought based games to score well. More details of this and another game by Peter Burley on www.burleygames.com
Close the deal and make a million a game for 2-6 players age 8 upwards. It's called Wheeler Dealer. A game should take around 90 minutes to play. You start small working your way round the board with setbacks to hinder your progress, then with a mixture of luck and good play you graduate to the centre board where stakes are a lot higher - but so are the rewards - for more details or to purchase a game view the website of this Sussex company www.kcgamesltd.com £19.99 including p&p.
Finally in this report Character Options. Firstly Doctor Who as everyone knows this is probably the BBC's biggest program - ratings wise - and a new series is due later in the year. There are some new characters - that I cannot talk about - and lots of new items to come. Current models from series 1 and 2 are available from around £7 to £20 according to size and functionality.
Other new items include an indoor remote controlled Dragon Fly a ten minute charge gives ten minutes flying time. I have seen it flying and in a normal room it should do little damage likely price around £30. Finally two games to get you thinking, a new smaller more useable version of My Q2 at around £10 and a new touch screen version of Sudoku called Sudoku Illuminated at around £20. Watch for these reviews later in the year.