Improve your Brain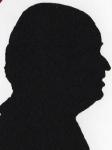 Not really toys but they both came from Dream Toys. I can see these being useful for anyone who tends to find their mind can't function as quickly as it used to. Of course it can help children as well but how will you bribe them to use it? Still what better products to cure those New Year hangovers.
Brain Trainer
The box is emblazoned with 'Winner Gift of the year 2006' Inside the box is what is designed to look like a small book. It is 11.5x9x2.5cm. Open the front cover to reveal what looks like a calculator with 14 keys under a 6.5x3.5 LCD screen. The keys and screen surround are a bright orange as is the background of the covers interior with the basic instructions standing out in black type on it.
The unit needs 2x'AAA' batteries that are not supplied and this is stated on the box providing you have good eyesight.
The basic test involves simple maths 3x6=-- or -+14=19 or 9--=2 where you fill in the missing figure to make the answer. It is against the clock and 100 questions are asked. The numbers never go beyond 19 but time and correct answers are taken into account. You enter either one or two digits from the calculator interface and then press enter. My best time was 4 minutes and 2 seconds with one wrong answer.
After this you will need the small 16 page manual to tell you how to proceed with the other tests, these may seem easy but I suspect even in a quiet room with no distractions the results - initially anyway - will only be described as fair. The final test called 'Memory' is a snorter and will require much concentration and no little skill to complete correctly.
The basic level should help kids but the 'advanced training' is more of an adult thing and will probably have your brain hurting.
Brain Trainer from Flair is available at £29.95 from the first link below.
http://www.firebox.com/index.html?dir=firebox&action=product&pid=1393&src_t=sbk&src_id=braintrainer
http://www.braintraineruk.com/
My Q
My Q Brain Builder is endorsed by Carol Vorderman of Countdown fame. It is 12x7.5x2.5 looking very like a PDA. It has a 7.5x6cm LCD screen.
It needs 2x'AAA' batteries not supplied, this is stated on the base of the box.
This is a touchscreen LCD and there is a stylus recessed in the side of the unit, unless you have very small fingers you will need a pair of tweezers to extract it.
This unit remembers three sets of statistics and the base of the face has a 1-2-3 slider that you move to the appropriate number to keep your own statistics. The top has two buttons 'On' and 'Off and Menu'. Unless you are a lot cleverer than me then you next job will be to read the small 20 page manual as what you do after that is not at all clear.
You start with the 'fun' games that consist of a maze that needs you to tilt a ball through it. Next is a version of Sudoku that uses symbols rather than numbers. Now things develop slightly with Imaginate where you create images from a few starting blocks. Finally Optix where you need to tap shapes on the screen as they appear.
After you are happy with what you are doing move onto test mode and then over the months you can see just how you are progressing. Stated as suitable for 8 years plus.
Doing my searches could not find it online however the link below lists a whole range of shops selling it £29.99 or less.
http://www.character-online.com/xq/ASP/ID.881/x.Carol%20Vorderman%20My%20Q/qx/i_product_page.htm