Acer 37inch TV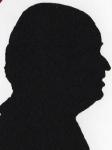 Having recently had the use of the Goodmans 37inch offering this one came in as the other was returned, same screen size but a little bigger and somewhat heavier.
The previous review ended on the second day of the Open this did the final two days and now it's working well for the early European football games as well as the European Athletics. It's just a shame there are so few worthwhile programs on for those of us who dislike reality TV such as Big Brother, Love Island, Find a New Maria, X Factor etc etc. If you also remove the soaps both British and Australian then you have to start searching round the Digital channels to find something to watch. A nice feature - I think - is that when the volume is muted the on screen indicator is bottom left rather than the more normal top left that normally manages to sit just on top of the clock showing how long to go in football matches.
This is a single tuner analogue TV with two SCART sockets and various other connectors including the ability for it to be used with a PC, it is HD Ready.
It is 114x62x10cm with the stand raising it by 4cm and the stand itself being 63x25cm while this is not as heavy as my 28inch standard TV it is heavier than the Goodmans and bigger.
Installation was straightforward, attach the aerial lead, plug into the mains and switch on, after a few seconds the Acer front screen appears along with the onscreen menu. Pick automatic scan and it should find all the channels available in your area together with any other devices such as video recorders and cable/sky boxes you may have.
I had to change the channels around to get the standard 1 for BBC1 2 for BBC2 etc. That is about the extent of setting up, you will need to get to know the 51 key remote control as things are in different places and even some tasks are done differently.
There is a folded Getting Started sheet and a four language manual with the first 34 pages in English. One unique key on the remote is the 'e' key and this allows you to make certain choices for certain uses.
Picture in Picture is possible but as this is only a single tuner unit it is only across different sectors like say a PC and TV. On this unit it has a large Teletext memory and pages are very quickly found however it has the drawback with multiple pages on the same number of always showing page 1 first but then on the next screen update moving to the next current screen, as an example if there are five pages you first see page one and then wherever it is so that could be say page 4 then 5 and then back to 1 so if you wanted page 3 then the wait could be even longer.
The Acer panel divides AV and SCART into two different buttons while this might be easier it is different to some other manufacturers. Just as with the Goodmans I connected a Freeview box via SCART lead to my video recorder and watched Digital TV through the pass through, doing it this way means that programs broadcast late or while you are out can be recorded without having to move cables.
This has exactly the same 37inch screen size (the surround is larger) as the Goodmans but I did notice that the slight top and bottom border was somewhat larger around .5cm in situations where full screen is not utilised and even larger top and bottom gaps for cinemascope films.
For anyone looking for a large screen TV either this or the Goodmans (2/8/06) would fill the bill, even though I used it in the same place as my normal TV with the larger surround and stand it could only be a temporary measure whereas the Goodmans could just about be a permanent feature, I hope shortly to look at a couple of 32inch offerings with Freeview built in and twin tuners so watch out for these.
Doing my Internet searches found the Acer AT3704 at a best price of £916.64 including delivery from the link below, this is £83 less than Argos sell the Goodmans.
http://www.it247.com/s.nl/it.A/id.66394/.f
http://www.acer.co.uk/acereuro/page4.do?sp=page3&dau22.oid=16542&UserCtxParam=0&GroupCtxParam=0&dctx1=17&CountryISOCtxParam=UK&LanguageISOCtxParam=en&crc=2945692214