A Smanos Camera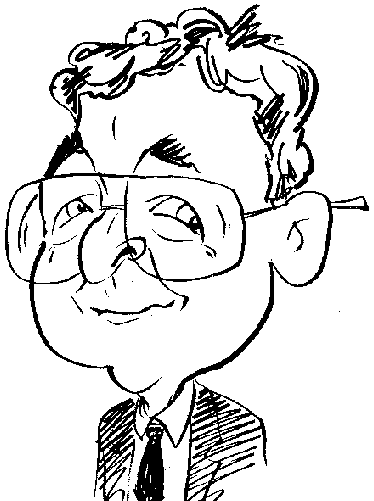 Review controls
As part of its Wireless Smart Home portfolio, Smanos has developed its IP6 HD WiFi camera product. Offering 720HD video of a targeted location, this camera unit can either be used as a free-standing or wall-mounted device. Live video content can be viewed with a free iOS or Android app as you check what is going on in your home when you are away.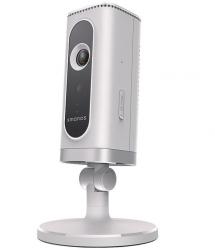 click image to enlarge
This Smanos product consists of the camera unit attached to a circular stand; a packet containing screws. Rawl plugs and a reset pin; a power lead with a 3-pin plug; and a Quick Guide booklet covering the English, German, French and Dutch languages. The supplied power plug has a diamond shape which does require slightly more room that a standard unit. The camera stand has a mounting template which can be removed for attaching the camera to a wall if that is the way you decide to go. I opted to stick with the free-standing choice so that I could easily move the camera around different locations.
With dimensions of 80 x 80 x 150mm, the camera is predominately white with a black face and a silver band around the base. The black face contains the camera Sony ⅓-inch CMOS sensor and 2.4mm F2.0 lens, status LED light and built-in microphone for communicating with those on camera. Located on the back of the device are heat vents and a power micro USB port. On the right side of the unit are a reset pinhole and a micro SD card slot concealed behind a rubber flap. You will need to supply the micro SD card, up to a maximum of 32GB, for storing captured video clips.
Setting up the kit is relatively straightforward. You will need to decide whether to go with the free-standing or wall-mounted option with the latter making use of the removable template, screws and rawl plugs. You will need to download the appropriate app from the App Store of Google Play. In order to put the IP6 camera in pairing mode you will need to insert the supplied reset pin tool into the designated hole so that the LED light pulses red. Using the standard WiFi approach you can pair your smartphone and camera. The app will then lead you through the stages of giving your camera a name and providing the name and password of your home WiFi network so that an appropriate link can be established. The LED will change to blue to indicate the process is complete.
The camera can be directed towards a specific area by twisting it either left or right and adjusting the angle at which the camera is pointing. The app will give you a wide angle, letterbox, live view of the selected area when the smartphone is held in portrait orientation. Switch to a landscape orientation and your view will take up the left half of the screen.
Positioned below the view in portrait mode will be icons for taking a snapshot, recording a video clip, speaking to whoever is present in the captured scene and turning off the unit's speaker. Recorded video will be stored on the micro SD card. As well as the recorded clips you activate manually, the camera will automatically record a short clip once every 20 minutes. Later recordings will replace earlier ones when the micro SD card capacity becomes full.
While there is a facility to provide access to the live video stream, this IP6 camera does not have the ability to send you warning if motion or noise is detected. This facility can be added to the IP6 camera when it forms part of the company's Smart Home System line up.
Various settings can be adjusted from a screen on the app. These settings include video quality with a choice of high, middle or low with the ability to flip and/or mirror the image; sync the camera's time setting with the linked smartphone; and check for firmware which, if available, will require the set up process to be carried out afresh.
While the IP6 camera will allow you to view its live content and instigate a recording, it does not permit you to replay any previous recordings. In order to carry out this task you will need to replay the recordings on a computer. Image quality, captured at resolutions of up to 1280 x 720 pixels at 30fps using H.264 video compression delivered by this device, was of a reasonable standard especially in well lit conditions.
Without the ability to push messages or send warnings of possible events via email, the IP6 camera is more suited as a monitoring system rather than a security device. It should prove useful in keeping a watch on a young child or frail elderly relative. This kit requires a network connection with a bandwidth of 2Mbps or better, an 802.11 a/b/g/n WiFi router, and either Android 2.3.3 or iOS 7.0 and later. This product is currently listed at £110.44 on Amazon.co.uk.