Pentax K-5 II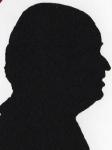 Review controls
Having looked at numerous digital cameras, some 'Bridge' units and only the occasional DSLR it is always nice to be stretched by one of the latter. A 300 page plus manual is always nice to digest as you try out some of the extras.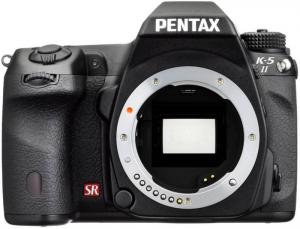 click image to enlarge
Mesuring 17x15x10cm the Pentax K-5 II will let you know this will not be light and indeed it weighs only a tad under 1200grams. The middle figure the width can increase by another 7cm when the 18-135mm lens is fully zoomed out, this is powerful.
It is normally with reluctance that I set most cameras to 'Auto' or 'Smart Auto' to start my testing here it is with relief I set the 'Green' setting on the eleven position wheel, 'Green' is nothing to do with carbon emissions but this units helped option and where everyone but a professional should start – and perhaps stay – until they are satisfied they know enough to try outguessing the camera.
Most DSLR units I get come with a single lens and that will normally be 18-55mm or something similar so having more than double that at my fingertips is a nice bonus, it's just a shame that the weather was so naff during my test period that I only stayed out the minimum required time to avoid freezing my bits off.
Normally with a digital camera I insert the battery and an SD card turn to 'Auto' and start capturing images, here once I established that I had power and the card was recognised I switched off snuggled down and started reading.
The back has 15 buttons including the ubiquitous five position joystick that all seem to find compulsory, the display is 6x4.5cm and is a TFT but as it will normally be used to display information I have not immediately called it that. The reason of course is that you have a viewfinder and while it is possible to make the display show images before capture this is not really what it is for.
There is of course a substantial neck strap with anchor points on the left and right edges. The base has the all-important tripod anchor point as well as the battery insertion point. Any SD card you use will need to be inserted on the right side behind a closely fitting door, below this a rubber bung covering power input to charge the battery in the camera.

click image to enlarge
The top has an external flash shoe connection but also a pop up flash that lift itself to a minimum of 12cm away from the lens so no danger of flashback. The right of the unit has a grip bulge that contains the shutter release with the on/off switch around it there are also a couple of other buttons. On the left of the unit another three buttons and a three position control. While all the buttons are marked well enough for an expert to know their tasks a novice will need some time with the manual to interpret them.
The still image sizes available are 16MP 4928x3264, 10MP 3936x2624, 6MP 3072x2048 and 2MP 1728x1152. Each image size can have one of four quality levels, four star, three star, two star and one star, these determine the amount of compression. You can also save in RAW and RAW + Jpeg should you wish. Changing the mode and quality is just one level down and can be done in a few seconds.
I would never normally use a unit like this to take video but it can do it, one movement on the control wheel. You can take Full HD at 25FPS, HD at 30FPS, HD at 25FPS, VGA at 30FPS and VGA at 25FPS. A 30second clip in Full HD takes around 300MB, the quality of both sound and video are superb but unless you blessed with bigger muscles than me use a tripod, I mean that for weight reasons, however the test videos I took were all hand held and were quite stable.
This is a lovely unit and with the lens supplied with it to me very versatile, certainly ideal for anyone serious about their hobby.
The Pentax K-5 II (body only) is available from the link below for £733.99 with free delivery.
http://www.amazon.co.uk/gp/product/B0099OR49I?ie=UTF8&tag=gadge0a-21&linkCode=as2&camp=1634