Keeping an 'Eye'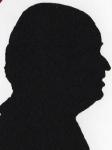 Review controls
It could be the baby, an elderly relative or even just your home when you are away. There are devices that can tell you what is happening no matter if you are in the kitchen or maybe in New York, they are security cameras.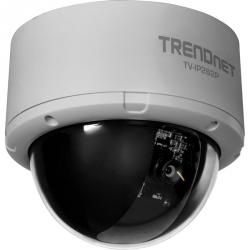 click image to enlarge
TRENDnet Megapixel PoE Day/Night Dome Internet Camera
This is not a 'cheap webcam' it can work in darkness and a webcam certainly cannot do that. It is designed to fit on a ceiling or beam to see all from above. Look in any large store or supermarket and you will see similar items.
So while this can be used in the home it is far more on the security end of the spectrum than the item I am looking at further down this article.
The kit supplied consists of the 360 degree camera, an Ethernet cable and a DC adapter.
The camera is in a round Perspex housing 10cm across. The surround it is attached two adds another 3cm, the total height is 11cm. The last 3.5cm is cut away at the rear to allow insertion of leads etc into the camera unit.
The connections are DC input, SD Card slot, Ethernet cable, Microphone, Line Out and finally a pin hole Reset.
A drilling Template as well as screws and rawplugs are provided. There is a CD with software and a full User Guide. There is also a printed Quick Installation Guide.
Should you have a property that needs protection then the camera can view the premises 24 hours a day, often with small shops they have to leave lights on at night for the cameras they use to capture images. This unit is capable of seeing in the dark. This is stated to be at a distance of up to 12 metres.
While I mentioned DC lead this unit does not need a separate power just an Ethernet cable as it supports Power over Ethernet. It is possible for the supplied software to manage up to 32 separate cameras.
The TRENDnet Megapixel PoE Day/Night Dome Internet Camera kit available £242.78 including delivery.
http://www.amazon.co.uk/gp/product/B009Z8OFRM?ie=UTF8&tag=gadge0a-21&linkCode=as2&camp=1634
https://www.trendnet.com/store/products/proddetail.asp?prod=205_TV-IP262PI&cat=0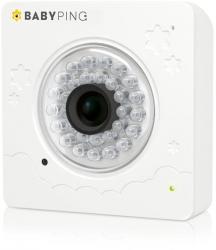 click image to enlarge
BABYPing
Still a camera running over Ethernet but designed to give parents in a different room knowledge that their baby is happy. Should you have an 'i' device then this can be used to check rather than a computer or even if one parent is away they can still see the room that the baby is in. I suppose this could also apply to a disabled or elderly person but then you must determine the difference between help to allow them to lead an independent life and voyeurism.
You get the camera (called a monitor), a stand for it, power brick, network cable, screws and clips and User Guide.
The camera is 5cm across in a 8.5x8.5x3cm housing. The rear has a tripod type screw, Ethernet connection and DC input. The kit contains plugs not only for the UK but also Europe and USA. It even has a lead to charge your 'i' device.
Where the unit above is all about security this in its name form BabyPing is all about protection you must decide about how to use it for the elderly and disabled, I stress that it is designed and sold as a Baby Monitor only.
The BABYPing is available from the link below for £149.99 with free delivery.
http://www.amazon.co.uk/gp/product/B0084BEYYA?ie=UTF8&tag=gadge0a-21&linkCode=as2&camp=1634