PowerShot S110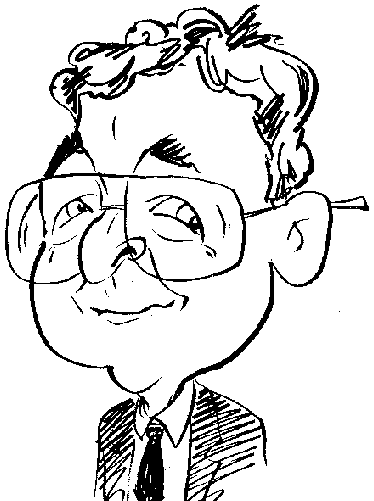 Review controls
My apologies to those who were hurrying home from work in Shoreditch recently and were accosted by a bunch of journalists, myself included, taking photos. It was not our fault; blame Canon who sent us out to check out a new camera.

click image to enlarge
The Canon PowerShot S110 is a pocket-sixe compact camera. It comes with the promise of offering the user a range of features aimed at appealing to gadget-loving users. Included amongst its feature set are built-in WiFi, GPS tagging facility and a 9MP lens with 10x 36-360mm zoom capability.
With dimensions of 98.8 x 59.0 x 26.9mm (W x H x D) and weighing 198 including the battery pack and a user-supplied memory card, the PowerShot S110 is available in various colours. My review sample was predominately black with some white and grey labelling. Dominating the rear of this camera is a 3-inch 230K TFT touch screen which was particularly adept at displaying the finger smears that quickly build up on its surface. Manufacturers of such devices seem to regard the finger smear epidemic as a fact-of-life and something that is beyond their control. This criticism is not aimed purely at Canon but is industry-wide.
Arranged along the right side of this screen is a selection compass wheel which is surrounded by Ring Func, Record, Menu and Display buttons. Positioned on the top of the camera is a pop-up flash. I have to say that I found the positioning of this particular feature to be inconvenient as my standard way of holding the camera tended to stop the flash unit from popping up. The top of the camera also houses the on/off button that was positioned flush to the body of the camera, shutter button, zoom control and a mode wheel.
A concealed compartment on the right side of the PowerShot S110 opens out to reveal HDMI and mini-USB ports. The supplied battery pack, which does need to be recharged away from the camera, and a user-supplied SD memory card are based in a compartment on the bottom of the camera. A separate charging unit is provided for charging the battery pack. As mentioned you will need to provide an appropriate memory card as without the addition of such an item you will be unable to capture any images as the PowerShot S110 does not have any user-accessible memory.
Once you have charged the battery pack and inserted an SD memory card, the PowerShot S110 is easy to use especially if you stick with Auto mode with the occasional use of a smooth zoom facility. Matters can become more complicated as you delve into some of the other features on offer with this compact camera. Manuals are provided on the accompanying CD for basic use and a more professional approach to the capabilities of this camera. I shall be concentrating on the more basic features.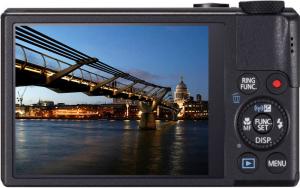 click image to enlarge
Along with the Auto mode setting, the mode wheel has nine other choices. You can turn the mode wheel to select from Program, TV, AV, Manual, Custom, Standard, High Dimension Range, Scene or Movie Digest. When selecting the P or Program mode you can make adjustments that include ISO, white balance, colour and metering. Switch to TV mode and you have control over the shutter speed while letting the PowerShot deal with the appropriate aperture value for the correct exposure. If you prefer matters the other way round then AV mode lets you select the aperture as the camera picks the shutter speed. M or Manual mode gives you control over both the aperture and shutter speed.
If you want to produce your own customised shooting tasks then you can assign functions by using the C or Custom mode. You can opt for settings such as daylight, cloudy, tungsten, fluorescent and underwater when select the Standard mode. With HDR (High Dynamic Range) mode, three consecutive images are captured at different brightness levels. These images are then combined to produce an image with optional brightness.
As its title indicates, Scene mode contains presets for various situations. Available for your selection are presets for Portrait, Landscape, Night Scene, Foliage, Snow, Beach, Sunset, Fireworks, Aquarium, Indoor plus Kids & Pets. The final mode of Movie Digest can prove useful when capturing video clips.
It was noticeable that with several actions, a "Busy" signal appeared on the touch screen. This was especially true whenever an image or video was captured. While the delay was minimal, it was a little disconcerting.
Checking out your captures, whether single images or video clips, is straightforward. You just need to press the Play Back button. Switch between images can be carried out using left and right direction buttons or swiping with a finger in either direction. I just wish the WiFi option was as easy. You are made to jump through hoops when setting up this feature and then have fingers crossed when using the feature in case there is a communication break down.
The PowerShot S110 does have a wide range of features but it is more suited to a professional or experienced user rather than somebody who just wants to capture some quick shots on an occasional basis. Checking out the Internet revealed that Amazon was offering this camera priced at £399.99 which certainly marks this product as a more professional piece of kit.
http://www.canon.co.uk/For_Home/Product_Finder/Cameras/Digital_Camera/PowerShot/PowerShot_S110/