Two Webcams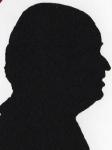 Review controls
Here I am looking at two rather nice webcams. First an offering from Blue Microphones that obviously features a quality microphone. Second an offering from Microsoft that is HD and offers far better images than most.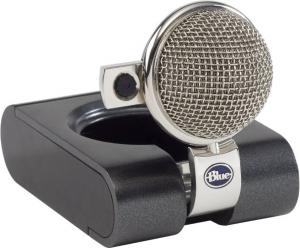 click image to enlarge
EyeBall from Blue Microphones
While everyone will see the large headed microphone that forms part of this device most will not be aware of the 2MP webcam in fact it can be invisible as it can be retracted inside the back of the microphone head when not in use.
Describing the size is somewhat difficult but I will give the maximum and minimum sizes as it can be either and several in between for good measure. 15x7x8cm down to 8x6.5x7cm. The only thing that cannot change is the microphone head.
It can happily hook over the top of most flat panels in the maximum configuration. You probably will not notice the 2MP web cam that clicks in and out of the side of the microphone head. The whole head can swivel through 360 degrees. The microphone, camera and the first 2cm of support are chromed the rest is grey padded metal with rubber internal feet.
The most likely use is with Skype or other VOIP products. I use Skype and you will probably find the level required is less than with other built in microphones as it is naturally more sensitive. The other choice is to have the unit further away, or course this will give a wider field of operation for the webcam and with the higher resolution of 2MP this can show a lot more of the room for video conversations and or course more people can be shown.
Where sound is the main thing – although there is nothing wrong with the video quality – then this microphone could be the answer.
The Eye Ball 2.0 HD Audio is available from the first link below at £49.99 including free delivery.
http://www.amazon.co.uk/gp/product/B002OHOF08?ie=UTF8&tag=gadge0a-21&linkCode=as2&camp=1634
http://www.bluemic.com/eyeball2.0/
Microsoft HD-6000 LifeCam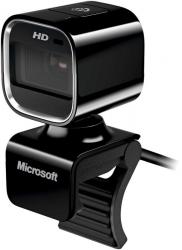 click image to enlarge
In comparison to the unit above this is tiny at 6.5x2.5x2.5cm.
You can just plug it in to any USB port and use as a normal webcam, however, this will not give you access to all the possibilities of the webcam. It can twist 180degrees left or right and when the Microsoft software is installed it will have a blue band between the fitment and the camera.
The unit is capable of displaying 160x120, 320x240, 424x240, 640x360, 800x448, 960x544, 1280x720 and 4x HD photo capture.
The video option is just HD 1280x720. To minimise flicker you can choose either 50 or 60Hz. You can also brighten or darken images according to the background light from within the package and on screen for ease of adjustment.
There is also a screen that allows you to select 52 different effects for fun enhancement of any of your captured images.
Audio streams can be captured and are saved in .WAV at 48kbps producing wav files of about 400k per minute of capture.
Doing my Internet searches fopund the Microsoft HD-6000N LifeCam at a best price of £33.73 including free delivery from the first link below.
http://www.amazon.co.uk/gp/product/B0033B0FMG?ie=UTF8&tag=gadge0a-21&linkCode=as2&camp=1634
http://www.microsoft.com/uk/hardware/digitalcommunication/Productlist.aspx?type=LifeCam