Bottles Instead of Cartridges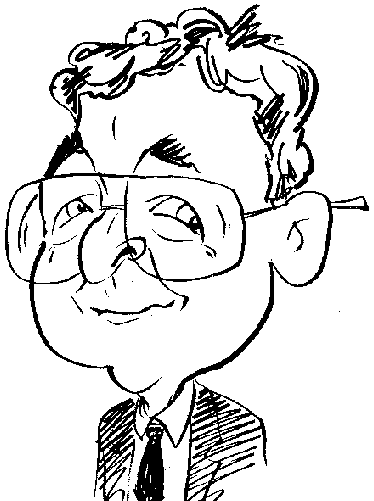 Review controls
Epson has thrown down a challenge to other inkjet printer manufacturers with its introduction of "bottles instead of cartridges" initiative.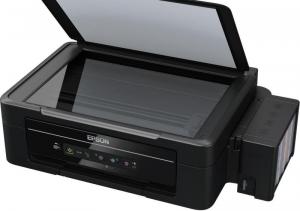 click image to enlarge
It has long been accepted by many that inkjet printer manufacturers have priced their various models at rock-bottom prices in order to attract customers who then need to spend well above the initial purchase price in order to replace cartridges whose ink can be priced higher than champagne. Epson has decided it is time for a different approach as the company introduces its Eco Tank models. Rather than a cartridge that can hold as little as 3ml of ink, the Eco Tank makes use of bottles that contain 70ml of ink covering the four basic colours of black, cyan, magenta and yellow.
According to Epson, based on a usage rate of 200 pages a month, these ink bottles can last for two years. At the end of the two year period the ink bottles can then be replaced with units costing £7.99 giving an overall cost for the four colours of £31.96. This will give a substantial saving over a set of four ink cartridges costing £28.99 numerous times over. I have known a set of ink cartridges wanting changing within a couple of days when I was reviewing a product. However against this saving on ink, you do have to weigh the initial cost of an Eco Tank model which, in the case of the L355 review model, will set you back £249 as against other Epson All-in-One models that are currently available for around £50.
With its side mounted ink tank container, the appearance of the L355 unit does take a little getting use to. While I will not go so far as to say it will grow on you, you can quickly learn to ignore the bulge on the right side of the unit especially after you have successfully filled the containers with the supplied ink. Inserting cartridges is a far easier and less time consuming operation that what is required by the Eco Tank approach.
After unhinging the ink tank from the side of the printer, you need to remove the plugs from the ink containers. You also need to ensure that a transportation lock is currently correctly set. Having cut off the tops of each bottle, you need to position the bottles over the appropriate container. I found that some additional assistance on my part was required to speed up the ink transfer otherwise I could be still waiting for the ink to drain from each bottle into its container. Gentle squeezing pressure was necessary to ensure a reasonable rate of transfer from bottle to container. Once the transfer has been completed then the plugs need to be replaced and the ink tank is reattached to its original position.
The ink tank feature does add somewhat to the footprint of the L355. With dimensions of 472 x 300 x 145mm (W x D x H), this All-in-One device follows the standard arrangement of an A4 flatbed scanner being mounted on top of an inkjet printer which makes use of the company's Micro Piezo printhead technology. Positioned on the front of the printer module is the unit's control panel. This can be adjusted to various angles to suit the user. Arranged along the control panel are buttons for power, Wi-Fi, Network, Black, Colour and Stop features.
When connecting the L355 to a computer system, you have the choice of USB or Wi-Fi with the latter having support for WPS aided connectivity. Opting for Wi-Fi, I found that I had to run the process three times before a successful connection could be established. A software CD is supplied for setting up the drivers for print and scan functionality of this All-in-One as it carries out print, copy and scan tasks. Other available software includes a PDF version of the User Manual and a Photo Print utility.
With a 100-sheet capacity, this All-in-One has a paper pass that travels from the back of the L355 to a retractable support flap at the front of the unit. You are offered a choice of print qualities. You can select from Fast, Standard or High with the results from each one being instantly recognisable. Fast is obviously only meant for layout checking. The other two settings produce reasonable print quality for various document types. The following table lists the print speeds for the different qualities when printing a 101-word document.
Epson L355 All-in-One

| | Monochrome | Colour with image |
| --- | --- | --- |
| Fast | 37ppm | 16ppm |
| Standard | 22ppm | 6.5ppm |
| High | 4.5ppm | 1.75ppm |
This All-in-One can also produce photo prints of good quality. Timings for prints, using the Standard and Best quality settings, are shown in the next table. These prints were produced using the Epson Photo Print utility and photographic paper.
Photo Print Timings for Epson L355

| | Standard | Best |
| --- | --- | --- |
| 10 x 15cm | 65 seconds | 122 seconds |
| 13 x 18cm | 87 seconds | 158 seconds |
| A4 | 190 seconds | 355 seconds |
In photocopy mode, the L355 was able to produce a monochrome copy of an A4 original in 20 seconds. The same image took 30 seconds for a colour copy.
While time constraints have meant I have been unable to confirm Epson's claim of 4000 pages monochrome and 6500 pages in colour from a single set of bottles, there does appear to be a substantial saving from using Epson's new initiative. By comparing the base price of £249 for the All-in-One and ink against other similar non Eco Tank Epson models plus ink cartridges (approximately 18 sets each, with 3.8ml of ink, at £28.99) should show a saving of around £200 by my calculations.
http://www.epson.co.uk/gb/en/viewcon/corporatesite/products/mainunits/overview/15690