PIXMA MG7550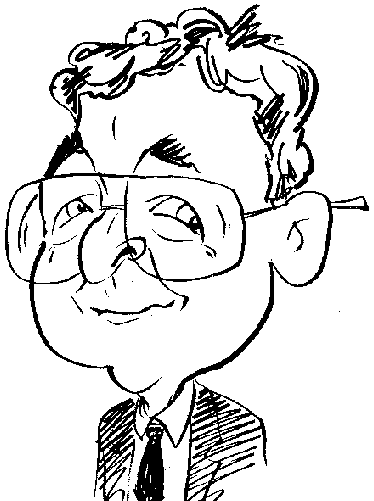 Review controls
Canon has refreshed its inkjet product line up with various models including the subject of this next review.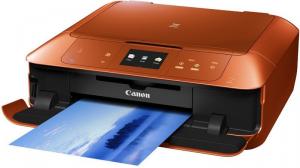 click image to enlarge
The PIXMA MG7550 forms part of Canon's new inkjet printer line up. This model combines print, scan and copy functionality with a choice of USB, wired or wireless connectivity to your computer system.
Removing the various elements of packaging and preparing this multifunction device for use took a little longer than other similar units I have looked at in the past. Rather than the plethora of sticky tape that I have come across, almost every inch of this 435 x 370 x 148mm (W x D x H) lacquered black box with rounded corners and tapered top, forming the lid of the scanner unit, comes covered in cling film.
Once all the protective covering has been removed you can then set about inserting the six cartridges that feed the printer. Along with the usual set of black, cyan, magenta and yellow cartridges, the PIXMA MG7550 also has grey and pigment black cartridges with the latter being nearly twice the size of the others. With the cartridges in place, the PIXMA MG7550 automatically sets about producing and printing a test sheet to check on head alignment. This process takes about six minutes or, in my case, nearly 12 minutes as the unit decided its first attempt was not satisfactory and repeated the process.
The PIXMA MG7550 certainly has a stylish appearance and would not look out of place in different environments. Positioned just below the scanner lid is the unit's touch sensitive control panel. Occupying a central position is a touch screen that displays status messages and menu items. Various touch sensitive buttons are arranged on either side on the screen. Generally these buttons only become visible when they are available for the current mode although this does not apply to the power button and Wi-Fi indicator. To the right of the control panel is the unit's NFC (Near Field Communication) feature. This allows a smartphone, with an appropriate NFC-compliant application installed, to send content to the printer.
An automatic drop-down paper output tray is mounted on the front of the unit and sits just above a pair of paper input cassettes. The top cassette, with a capacity of 250 sheets, is for use with 10 x 15 and 13 x 18cm photo paper while the lower cassette can handle A4, B5, A5 or letter-size plain or photo paper. With the output paper cover lowered you gain access to memory card slots for MS Duo and SD formats.
There is one feature of the product relating to the paper cassettes which I can not quite make up my mind about. Whenever you remove and replace a paper cassette, a message appears on the touch screen asking you to confirm the size and type of paper being used. This can be annoying if you have not changed the content but it does make sure there is no mistake over the type of media being used.
As mentioned earlier, this multifunction device is a six-cartridge model. These cartridges are inserted into the belly of the printer with access being gained by raising the top of the unit. To ensure each cartridge is firmly seated in its slot, a red light, on the top of the cartridge, will glow as visual confirmation of a correct insertion.
When setting up a wireless connection for this multifunction device you can create this link from the PIXMA MG7550 menu or using the supplied software CD. When I tried the latter method I had to make the initial link using a USB link before setting up a wireless connection. Along with the set up procedure, this CD contains Canon's usual bundle of drivers and utilities. Included in the software collection are My Printer, My Image Garden, User Manual and Easy WebPrint Ex.
The print driver supplied with this product offers you a choice of Draft, Standard or High quality plus a custom setting. Using my standard 101-word monochrome print test document and a second document with a small full colour image, I tested the three main print quality settings. The results can be seen in the table below.
PIXMA MG7500 Print Runs

| | Monochrome | Colour |
| --- | --- | --- |
| Draft | 24ppm | 17ppm |
| Standard | 22ppm | 13ppm |
| High | 9ppm | 3ppm |
Print quality was fine even with the fastest Draft mode. It was easier to spot the different between the different modes when examining the small image which has far better definition with High quality. All these test runs were carried out using copy paper.
Switching to various sizes of photo paper, and making use of the My Image Garden software, I achieved the following timings when printing borderless photo prints. Image quality with all the photos was of a high standard.
PIXMA MG7550 Photo Printing

| A4 | 10 x 15cm | 13 x 18cm |
| --- | --- | --- |
| 2 minutes 15 seconds | 10 seconds | 27 seconds |
A full colour A4 scan, with a resolution of 9600 x 2400, took 17 seconds to product a single photocopy. A maximum of 99 copies can be created at one time.
Pricing for this model has been set at £189.99. Replacement cartridges are priced at £10.16 for black and £8.70 for the individual colours.