HP ENVY 4500 AiO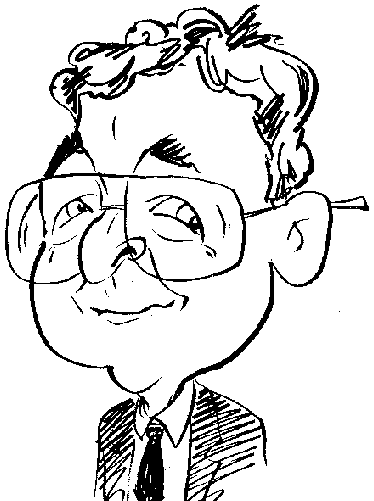 suppose it had to happen sooner rather than later. With mobile devices, namely smartphones and tablets, being our constant companions giving us access to data and then storing what is important to us, you would expect companies to develop printers capable of supporting mobile printing. Well actually they have been around for a while but they are rarely promoted as such. That is until now as I have been sent a printer product that promotes itself as a "Smartphone and tablet printer". The product in question is the HP ENVY 4500.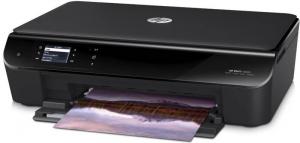 click image to enlarge
Let me clarify one important point first of all. The HP ENVY 4500 is a fairly standard All-in-One (AiO) device pure and simple. It combines print, scan and copy facilities along with a choice of USB or Wireless connectivity. In common with numerous other products from different manufacturers, it can accept content from and deliver it to various sources as long as they belong to the same network.
With regards to mobile devices, of whatever family group to which they belong (iOS, Android, Windows or Blackberry), the HP ENVY 4500 can receive documents from a free-to-download ePrint app for printing as long as the mobile device is a member of the same wireless network. The ePrint app will need to have been activated by a simple code sent to your email address before it can take advantage of the HP Mobile Printing Service.
The HP ENVY 4500 AiO is a two-cartridge device (pigment-based black and dye-based tri-colour) powered by a 360MHz processor with access to 32MB of DDR1 memory. With a combination of a lacquered and matte black coating, this boxed shaped unit has dimensions of 445 x 335 x 120mm (W x D x H) when in a closed up state. Extra allowances will need to be made regarding height for raising the top-mounted scanner cover and space to pull out the paper tray when it needs replenishing with paper. The unit's rounded corners and a sloping front help add a touch of style to the unit.
Sloping down from the A4 flatbed scanner plateau is the area containing the unit's control panel. Arranged around a 5cm Hi-Res monochrome LCD screen are touch-sensitive buttons for Home, Selection, OK, Wireless, ePrint and menu navigation tasks plus a power button. You can not adjust the angle of this display but this should not be too much of an inconvenience.
Below the control panel is an opening, initially concealed by a drop-down flap, which provides both paper input and output facilities. The paper input tray has a capacity of 100 A4 sheets of copy paper. This capacity drops to as low as 30 when photo paper is being used. Printed documents are ejected on top of the paper input tray while a flip-out arm provides supports to help ensure the pages, making up the output capacity of 30 sheets, are not scattered over the floor.
Mounted on top of the unit, as is the usual fashion, is an A4 flatbed scanner. This module has a maximum scanning area of 216 x 297mm. Using CIS technology, this 24-bit scanner has an enhanced scanning resolution of 2400 x 2400 pixels. As well as colour, it supports 256 levels of grey scales with popular scan formats being supported. Using the device's Copy function, delivering up to a maximum of 20 copies, to scan and print in photocopy mode, an A4 monochrome copy took 40 seconds while the same image required 52 seconds for a coloured copy.
For printing standard documents, the HP ENVY 4500 print driver offers a number of re-defined settings for different types of documents plus the option to use Draft, Normal or Best print quality. You could reserve Best mode for really important documents when very near laser quality would be appropriate. I would be happy to use either Draft or Normal for most other documents. Print speeds for all three modes, when producing my standard 101-word documents in monochrome and colour, are shown in the following table.
HP Envy 4500 Document Printing

| | Monochrome | Colour with image |
| --- | --- | --- |
| Draft | 24ppm | 16.5ppm |
| Normal | 13.5ppm | 7ppm |
| Best | 4.25ppm | 3ppm |
The HP ENVY 4500 offers automatic Duplex (double-sided) printing. A 5458-word document spread over 10 pages took 136 seconds to be printed on five sheets of paper in Normal print mode. During the printing of this document it was noticeable that an even-sided page (that's the reverse side of each sheet of paper) was produced approximately three seconds faster than the other side.
Although the HP ENVY 4500 does not possess support for PictBridge, it can be used for producing photographic prints. For this purpose I used the bundled HP Photo Creations software which includes basic photo printing amongst its remit. While the results tended to be too orange for my taste, print speed was reasonable if a little unusual in that the larger the paper size, the quicker the images was produced.
HP ENVY 4500 Photo Printing

| 4 x 6 | 5 x 7 | A4 |
| --- | --- | --- |
| 53 seconds | 50 seconds | 39 seconds |
Using the ePrint app, an A4 full colour image took 3 minutes 32 seconds to produce in Best print mode.
Whether you refer to it as a standard AiO or a smartphone & tablet printer, the HP ENVY 4500 produces reasonable results and would suit a home user. It is priced at £65 with replacement cartridges available at £16 for pigment black and £15 for dye based tri-colour.
http://store.hp.com/UKStore/Merch/Product.aspx?id=A9T80B&opt=BHC&sel=PRN