Canon PIXMA MX455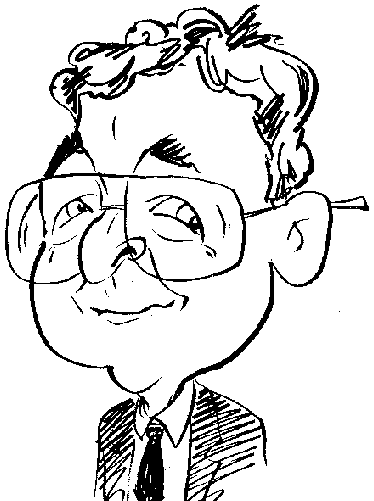 Yet another Canon multifunction device has arrived on my workspace for testing.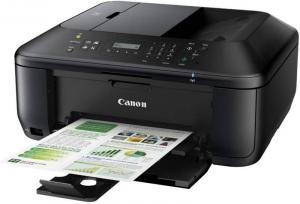 click image to enlarge
Decked out in a coating of matte black, the Canon PIXMA MX455 is a multifunction device offering print, copy, scan and fax functionality. There is also a built-in ADF (Automatic Document Feed) facility and a choice of USB or Wi-Fi connectivity. All connection options (power, USB and telephone line) are located at the rear of the unit.
With dimensions of 458 x 385 x 200 mm (W x D x H), the PIXMA MX455 has a solid appearance as the inkjet printer supports an A4 flatbed scanner which incorporates the ADF module and a control panel into the scanner lid. The ADF module is situated on the top of the lid while the control panel is arranged along the sloping front face of the lid. Featuring a 5 cm monochrome LCD that can display two lines of information, this control panel provides a range of selection options plus a telephone number pad for use with the fax facility. Specific buttons allow you to switch between the main tasks of copy, scan, fax and set-up. There are also buttons for menu, monochrome, colour and power. Open trays for both paper input and output are located at the front of the unit. Both these trays have extendible support arms.
To the right of the paper tray area is the ink cartridge compartment. In order to access this compartment and insert the black and colour cartridges, you need to lower the printer's front output cover. A USB port for accessing data from a flash stick or camera is positioned on the front left corner on the unit.
The usual collection of software is provided by Canon. When setting up this multifunction device you can cherry pick from items that include the required drivers, user manual, My Printer, My Image Garden, Speed Dial Utility and the Canon Quick Menu feature which places a reversed "L" shaped array of quick links plus an onscreen thumbnail view of ever-changing images. However before any of these items are installed, the set-up routine leads you through the process of establishing your choice of USB or wireless connection between the Canon device and a computer. I was rather surprised by this development as the connection set up is usually the last rather than the first stage of the process.
The flatbed A4 scanner mounted on top of the inkjet printer is capable of producing a resolution of 1200 x 2400 dpi optical or 19200 x 19200 interpolated with either 48-bit colour or 16-bit greyscale. There is support for TWAIN or WIA when working direct with a computer. The scanner can also be used to send documents via the fax facility with the ADF module stepping in for multi-page documents. The ADF module can also be put to use when you need to photocopy multi-page documents. A 10-page document was produced in 115 seconds. A single page A4 colour photocopy took 29 seconds and an A4 monochrome photocopy was printed in 14 seconds.
The PIXMA MX455 fax facility is capable of sending and receiving colour and monochrome documents. A monochrome page requires three seconds while a colour page needs a minute at 33.6 kbps. There is a 50-page memory option plus features that include automatic dialling, 20 memory fast dial and a group send of up to 19 recipients.
As usual the Canon print driver gives you a choice of Fast (draft by any other name), Standard or High quality. Print speeds using the three modes, when printing a 101-word monochrome document and then a colour document with a small image, are shown in the following table.
Canon PIXMA MX455

| | Monochrome | Colour |
| --- | --- | --- |
| Fast | 21 ppm | 10 ppm |
| Standard | 17.5 ppm | 7 ppm |
| High | 6.25 ppm | 1.5 ppm |
While the print quality was a little light in Fast mode for important documents, it would be fine for other types of task. Either Standard or High would be suitable for more important tasks.
Printing photos, using the Canon My Image Garden application, produced mixed results. Some of the images, especially the early 10 x 15 cm and 13 x 18 cm prints, were fine with good colour reproduction. However when I switched to A4 photo printing, a reddish hue was clearly visible over sections of the image. Running maintenance and print head cleaning routines failed to clear this problem which even spread to smaller print sizes. A borderless 10 x 15 cm print took 43 seconds while the same image printed at 13 x 18 cm needed 62 seconds. The flawed A4 image required 114 seconds.
A second, less worrying problem occurred with the appearance of a message stating that no paper was loaded. However there was paper. The problem was that I had neglected to pull down the paper output flap. This was easily rectified once I realised the reason for the problem.
A quick check online reveals that the Canon PIXMA MX455 is available for prices starting at around £56 with cartridge packs priced at £29.49.
http://www.canon.co.uk/For_Home/Product_Finder/Multifunctionals/Inkjet/PIXMA_MX455/index.aspx