Canon Pixma MP495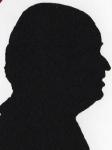 A squat black box, this will be unlikely to pass the lounge police – unless they are goth – but it can be used wirelessly, however for those with no fashion taste – like me – I am only interested in quality of printing, copying and scanning.

click image to enlarge
The Canon Pixma MP495 measures 42x32x15cm when closed, put paper in the rear tray for printing and the second figure the depth increases by 4cm and lower the front output tray adds a further 16cm, finally raise the scanner lid by 15cm to get pages onto the flatbed. So a total size to put on a shelf - for instance – 42x52x30cm should allow you to use it.
The scanner lid is flush to the top and opens landscape towards the waiting paper stack at the rear. The output tray will open automatically when you press print or copy. The power lead enters on the back left corner and the USB lead on the back right.
All the controls and indicators are in a group on the top to the right of the scanner lid. It has a total of seven buttons, eight LED's and a single number display. Unless you copy direct from the unit the only times you need to go to it are to turn it on/off, put paper in the input tray, collect printed output or to use the flatbed scanner.
By default it will load Canon Solutions Menu – to appear just above the tray – whenever you boot, this can be stopped as loading when required is not a long process. For printing photos their software is excellent and was one of the first to allow you to print four near 15x10cm images on an A4 sheet. Printing an A4 image (or four 15x10 on a single sheet) takes around 110seconds from start of printing, quality was good and the image was dry.
Standard text printing has three options, high, standard or fast. For all normal printing I found fast gave perfectly respectable results you may achieve faster using custom mode that requires you to balance quality and speed.
My normal nonsensical 200 word document printed at 10PPM while the more normal 1500 word document spread over four pages printed at 8PPM. However this does take into account any dead time between pressing print and the printer starting to do its job. Remember manufacturers start after page one and stop before the last page in their timings. It would be nice to have the same documents they use – they are now meant to be standard – but my requests have produced no response.
Copying does not require the PC to be turned on or even connected to the unit. A single A4 image in colour takes around 30 seconds and the same in monochrome takes around half that.
You can scan using the Canon software and this can produce output for filing, emailing or even for OCR. However if you already have a favourite package then you can Acquire within it and the results are perfectly good.
While not that fast this four ink - two cartridge – offering worked well. The ink is always the most expensive element and while the cartridges are not huge they are a great deal larger than a lot of others offerings for others.
One bugbear of mine is the time taken by some units that always want to do a cleaning cycle almost every time you switch on, this of course wastes ink, but most annoying wastes time if you want to print or copy a single page. Thankfully this does not apply to this Canon offering and normally it is ready to print within a few seconds.
I used this both via USB and by Wi-Fi and found no real speed difference, the unit overall is reasonably quiet in operation.
Doing my Internet searches found the Canon Pixma MP495 at a best price of £44.99 from the link below.
http://www.amazon.co.uk/gp/product/B00400OK0C?ie=UTF8&tag=gadge0a-21&linkCode=as2&camp=1634
I found the Canon Pixma MP495 available for $49 from Amazon, which includes their free delivery.
I found the Canon Pixma MP495 available for €64,99 from Amazon, which includes their free delivery.
http://www.canon.co.uk/For_Home/Product_Finder/Multifunctionals/Inkjet/PIXMA_MP495/