A Laser Multifunction Device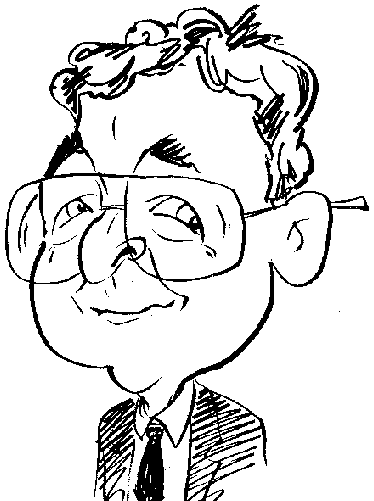 Giving my regular printer and flatbed scanner a rest, I have been checking out a multifunction device from Samsung.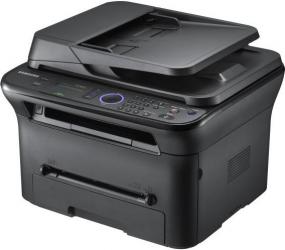 Unlike other All-in-One or Multifunction devices that have come my way, the Samsung SCX-4623F is not an inkjet model. Instead this multifunction offering from Samsung is based on laser technology. Decked out in a combination of matt and piano reflective black, the SCX-4623F provides print, scan, copy and faxing capabilities although no telephonic connection lead was included with the review sample. However you do get an ADF (Automatic Document Feed) feature for good measure.
Incidentally there was no printed set-up documentation in the box (you do get a PDF User Manual on the supplied CD). This meant I had no indication whether the device should be connected to the computer before or after installing the required software. As it turned out you need to connect the SCX-4623F before starting the software installation.
With dimensions of 416 x 319 x 416mm (W x H x D), this multifunction device has a reassuring sturdy presence. When considering where to position the unit you will need to be aware that the power plug and lead tend to jut out from the rear of the unit so increasing the amount of space that will be required. No such problem exists with regards to the USB lead as this attaches to the main body of the unit rather than the protruding power pack.
For all tasks, paper input and output occurs from the front of this multifunction unit. The main paper tray is located at the base of the unit and had a tendency to stick somewhat whenever I needed to remove and replace it after refilling it with paper. Without a doubt this was the most awkward paper tray that I have encountered and almost caused more problems that the rest of the unit put together. This paper tray ha a capacity of 250 sheets which should be fine for light users but could cause problems for those who are inclined to be heavy print users.
Located just above this paper tray is a slot for single sheet use when you need to use special paper or envelopes. Paper output is from a wider, mouth-like slot near the top of the unit. This has a small pull-out flap to help support any paper output.
Positioned on top of the printer unit is the A4 flatbed scanner capable of delivering 4800 x 4800 resolution. Forming a protruding lip on the front of the scanner is the multifunction's control panel which features a two-line, 16-character display. To the left of this display are two buttons which presumably wish to remain incognito as they are unlabelled. The rear button is for scanning ID cards while the front button is used to print a screen grab. Taking over the right side of the control panel are buttons to select fax (using the built-in 33.6Kbps modem), copy and scan actions; a navigation compass; telephonic number pad; and power, print and cancel buttons.
As already mentioned there is an ADF module which sits on top of the scanner. This module can hold up to 40 sheets which are automatically fed to the scanner so that an image can be passed to the printer for the document to be reproduced. I was impressed with the ease-of-use and speed of this feature.
With this being a monochrome laser printer, you are unlikely to want to use it all that much for printing your colour photos. This probably explains the lack of a slot to attach a USB flash drive or PictBridge option. However you can still print images direct from your computer with a 10 x 15cm photo taking 14 seconds.
Rated at 22ppm, the SCX-4623F offers Normal and Best print modes. In both cases this printer was able to produce 22 pages of A4 text within a minute. Print quality was of a reasonably high standard with no discernable difference between the two modes.
As can sometimes happen, especially when a long print run is in operation, a paper jam can occur. This happened once during the review period and gave me the opportunity to test how easy it was to remove the offending sheet(s). In the event of a paper jam, this Samsung model has a button located by the side of the paper output opening. Pressing this button allows you to raise the top of the unit to gain access to the jammed paper. Unfortunately I was only able to raise the top by approximately 10 degrees which barely gave me enough room to insert my hand in order to remove the cause of the blockage - nice attempt Samsung but a poor implementation.
Pricing for this model is in the range of £125 although you should find it cheaper by shopping around. A refill toner cartridge will cost around £60 and give between 1,500 and 2,500 pages. If this model had a paper tray that was easier to remove and replace then I could see myself opting for this model. Hopefully this problem was just specific to the review unit but it might be wise to check it out this feature before making a purchase. Click here for information direct from Samsung.