A Samsung Laser Printer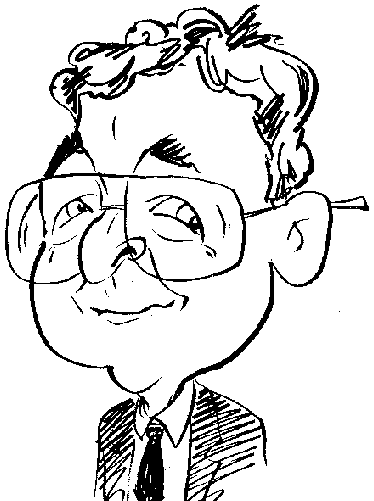 Review controls
A recent check on my mail for a week revealed that 97% of the items were monochrome and probably produced on a laser printer. Maybe in some cases that printer was a Samsung model.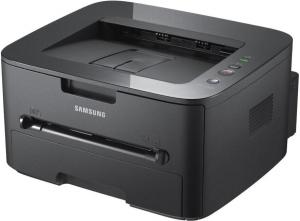 click image to enlarge
While a splash, or even a dollop, of colour can add an attractive, eye-appealing look to your printed work not every document needs such a fillip. Many business and even some personal documents are equally effective when presented in black and white format. When you factor in the needs for superior print quality and operation speeds into the equation, the possible solution could well be a mono laser such as the Samsung ML-2525 model currently taking up a portion of my work space.
Powered by a 150MHz processor and having 8MB of memory, this printer is compatible with Windows, Mac and various Linux operating systems. Predominately matte black in colour, although the unit does feature a reflective black collar running round the top of the devices, the ML-2525 gives the appearance from the front of being box-shaped admittedly with round corners to add a touch of aesthetic appeal. However appearance can be deceptive as a look at the rear of the unit quickly makes clear. Jutting out from the rear is a large block which contains the various connection sockets for mains power, USB and network. With the protruding element included, the ML-2525's dimensions are 360 x 389 x 197mm (W x D x H).
A drop-down front panel reveals the compartment into which you need to insert the toner cartridge. Also located on the front is the paper tray. This paper tray has a capacity of 250 sheets with support for a range of sizes including A4, A5, A6, Letter and Legal. Removing the tray when it requires refilling was easier than replacing it although this did become easier with practice. Situated just above the main paper tray is a manual paper slot for when you need to print using a different size of type of paper.
Holding up to 80 sheets the paper output tray is located on the top of the device in a sunken area. A flick-out arm help provide support for any ejected sheets. Running along the top right side of the unit are LEDs for indicating status and errors such a paper jam plus buttons to carry out a screen print, cancel and power on/off.
Weighing 7.3kg, the ML-2525 looks and feels sturdy. The unit has a couple of foam strips running along the base of the unit which might help ensure than there is a slight reduction in the noise level emitting from the printer. Even so this laser printer was slightly louder than my regular laser printer.
Installing the supplied software needs to be carried out after the printer has been connected to the computer system. As part of this installation, a link is set up to download a printer diagnostic module. Even though the printer was working without any problems, I decided to check out this diagnostic feature. Initially claiming that there was a problem with the printer and then setting about fixing it, the end result was that when I next tried to use the ML-2525 I was informed that the driver did not support the printer. I had to download the latest version of the driver in order to correct the problem that had arisen as the result of using the Samsung diagnostic utility.
Unlike inkjet printers and multi-function devices whose speeds tend to be based on limited page coverage while using the draft or quick print mode, laser print speeds refer to full page coverage. You also get a print quality that usually exceeds what is possible using the highest inkjet printer setting when printing documents containing a mixture of text and black and white images.
Samsung has rated the ML-2525 laser printer at 24ppm with both A4 and Letter size documents. My tests confirmed this rating. I was able to get 24ppm when printing a 530 word document. Printing a full A4 page monochrome graphic was slightly slower but still managed 23ppm. In both cases print quality was of a high standard.
The Samsung ML-2525 is priced at £119.99 but you should be able to find it available at a lower price. I found this product on Amazon £99.94 including free delivery. In the US I found this product on Amazon $119.99 plus delivery. In the France the ML-2525 is available from Amazon for €122,37 including free delivery.
http://www.samsung.com/uk/consumer/print-solutions/print-solutions/mono-printers/ML-2525/SEE/index.idx?pagetype=prd_detail&returnurl=