Intuition All-in-One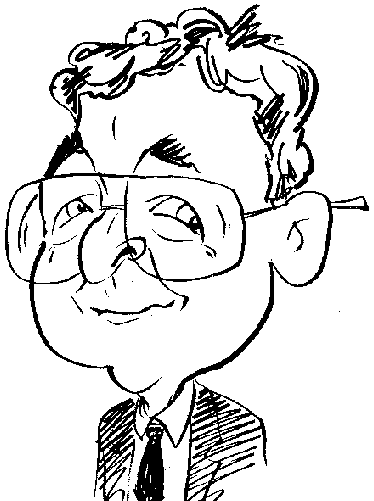 Review controls
Following the Interpret comes the Intuition as the next model in Lexmark's new home/small business series of All-in-One devices.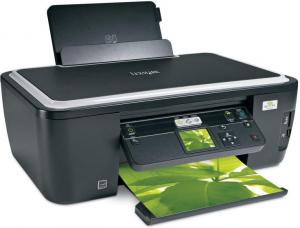 click image to enlarge
Adopting the standard approach of an A4 scanner positioned on top of an inkjet printer, the Intuition combines print, scan and copy capabilities with the additional ability to print duplex. Connectivity is via USB or Wi-Fi. As with the Interpret, the Intuition is predominately black in colour with computer-grey piping around the top of the unit. Box shaped with rounded corners, the Intuition's dimensions are 178 x 465 x 358mm (H x W x D) when in its closed state before the paper input tray at the rear and output tray at the front are extended to add to the depth and height of the box.
Setting up the printer, which requires the software to be installed first, is straightforward with step-by-step instructions being displayed on the monitor. A print-head component needs to be placed in position before adding black, cyan, yellow and magenta cartridges. Maybe it was a coincidence but again I struggled to lock down the magenta cartridge as happened with the Interpret. Various automatic tests, including a print sample, are carried out to ensure everything works as it should. Separate guides are provided for basic setup and Networking.
As mentioned earlier, an A4 flatbed scanner sits on top of the inkjet printer unit. This scanner has a maximum scan area of 216 x 297mm with a 48-bit depth. All the various controls for the Intuition are laid out on a front-mounted panel that can be swivelled at an angle for easier viewing and access. This panel features a colour LCD screen which provides access to the various settings and gives feedback as to the current status.
One nice feature of this screen is that it can be used to show a preview of the current document being readied for scanning to ensure positioning is correct. Unlike the control panel of the Interpret which tended to sink back into the body of the printer when pressure was applied to certain controls, this control panel remained firmly in place. In fact I struggled to get it to return to its home until I discovered the release button on its underside.
Nestling alongside the control panel is an area containing memory card slots. Included among the supported card formats are SD, SDHC, MMC, xD, SanDisk TransFlash and Sony Memory Stick Duo. In some cases an appropriate adapter will be required. There is also a PictBridge Certified USB port.
The Intuition has a duplex feature. This can be used to save on paper by printing on both sides of the sheet. This process is carried out automatically. The only user intervention required is that the feature was turned on for the particular job.
Checking out the Intuition with my various print tests produced figures that were generally at odds with those quoted by Lexmark. As is fairly standard, although the terminology does vary, the Intuition has the three basic print modes of Quick, Normal and Best. While my figures for monochrome Quick and Normal modes were 37 and 25ppm compared more than favourably with Lexmark's figures of 33 and 17ppm, when colour was introduced there was a distinct change in results. My figures of 20 and 7ppm were a disappointment when compared to the 30 and 11ppm quoted by Lexmark. Using Best print mode, I achieved 8.5ppm in monochrome and 2.5ppm with colour. Although you will probably want to keep Quick mode for internal use, either Normal or Best mode would be fine for personal/business correspondence with good text quality and reasonable graphics,
A 10 x 15cm colour image took 31 seconds while a full A4 colour image required 72 seconds. However there was noticeable banding with the A4 print. Using the Scan/Print photocopy option produced an A4 colour image in 37 seconds.
Various software items are provided with the Intuition. The Lexmark Printer Home software provides features categorised as Photo, Scan to Text, Scan to PDF and Scan to Email. Other software items include FineReader Sprint, Lexmark Toolbar for Web printing and Lexmark Tools for Office 2007.
While the image preview for scans is useful, perhaps of more value is the Duplex print option. Print speeds are reasonable and quality was fine apart from the A4 colour image with two bands running across the image. The Intuition has been priced at £149. Inkjet cartridge refills are available at £8.29 for colour and £13.26 for black. Lexmark runs a returns service whereby you get a discount for returning old cartridges. This would reduce a colour cartridge to £6.90 and £11.04 for black. This print is both Windows XP and later or Mac OS X.
http://www.lexmark.co.uk/lexmark/product/home/514/0,6970,252735_653293766_1356706306_en,00.html?tabId=1