A Kodak All-in-One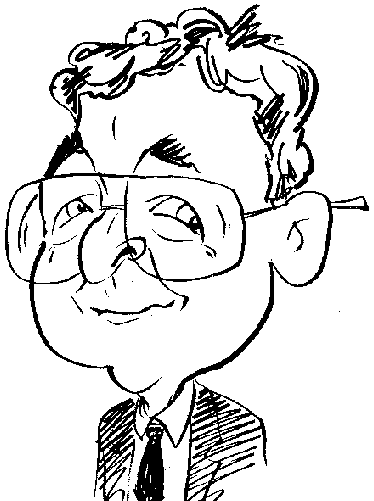 Review controls
It has been a while since I last looked at a Kodak printer but the company's promotion regarding cost saving provides the ideal opportunity to check out one of the company's models.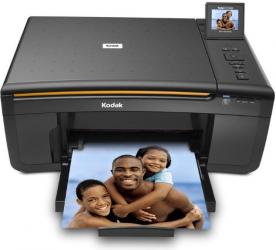 click image to enlarge
Kodak has recently been making a great deal of noise regarding the ability of its printers to save you money with regards to the cost of ink replacement. Like me, you have probably seen the adverts that appear on television at regular intervals (I saw my first one within an hour of getting back from Kodak's official announcement of this feature) or in newspapers and magazine. According to Kodak, and I have no reason to doubt the figures, you can save an average of £75 a year on ink compared to other leading consumer inkjet printers on the market. I can not help but think that the £75 is a clear indication of how much we spend on consumables over the initial cost of the printer. While money saving is an obvious incentive, how do other aspects of the new Kodak All-in-One devices, such as the ESP5250 model, perform when placed in a home/small office environment.
While a box measuring 422 x 300 x 175mm (W x D x H) with a concave front might not sound all that special, the combination of lacquered and matt black with a dimpled cover for the scanner unit, that Kodak has opted for, does add a touch of style and class that is appealing. The concave front of the unit provides the paper input and output facilities plus a WiFi connectivity LED and a memory card slot with support for SD, SDHC, MMC, Memory Card and their variations with appropriate adapters. Positioned alongside the dimpled scanner lid is the unit's control panel featuring a lift-up colour 2.4-inch LCD plus navigation and selection buttons.
Step-by-step illustrated instructions are provided for setting up the ESP5250 to provides print, scan and copy functionality with WiFi and USB connectivity. After removing all the various bits of tape used to protect the All-in-One during transit, you will need to connect the power lead at the back of the box and turn the unit on before selecting your chosen language and country from scrollable lists.
The next stage involves inserting the print-head plus cartridge for black and colour ink. The colour ink cartridge contains cyan, magenta, yellow, black and grey ink. A calibration process then follows. This is not a particular quiet operation. A similar but much shorter process occurs whenever the printer is turned on at the beginning of a work session.
Although some functions such as printing from a memory card or photocopying (scan and print) do not require the presence of a computer, for full functionality you do need to install the supplied software prior to connecting the ESP5250 to your system. For some reason the software failed to install on my work system but had no problem when I switched to a second machine (a case of No to XP and yes to Vista). If this situation should happen to you then you can get round the problem by attaching the ESP5250 to the computer and letting the Windows Hardware Wizard extract the necessary items from the supplied CD. However you will miss out on Kodak's AIO Home Centre package which categorises its tools and functionality under the headings of Print, Edit, Scan, Enhance Copy, Projects Centre and Order Supplies.
Kodak has rated the ESP5250 as being capable of producing up to 30ppm monochrome and 29ppm in colour. Naturally, after ingesting a large quantity of sodium chloride, I set out to put these figures to the test. The ESP5250 has the three print modes of Draft, Normal and Best. My regular 101-word monochrome document raced through 37ppm in Draft mode but then quickly subsided to 11ppm and 7ppm when asked to perform in Normal and Best mode. Quality in Draft mode was suitable for internal use while I needed to look twice to discern any difference between Normal and Best modes. Not surprisingly Best mode was the close winner.
After adding some colour to the text and a 10 x 15cm colour image, I ran the three print modes again. Draft produced 15ppm, Normal reached 5ppm and Best took its time with 2ppm. It was noticeable that the improvement in the image quality over the three modes was greater than that seen with text. Using the scan/copy facility, an A4 colour copy took 28 seconds.
As Kodak is promoting this All-in-One along with its high quality photographic paper, I then presented the ESP5250 with some photos to print. A 10 x 15cm print took 27 seconds in Normal mode, increasing to 36 seconds in Best mode. Switching to A4, Normal mode took 110 seconds and Best mode was timed as 121 seconds. In all cases, quality was more than acceptable and the prints were ready for handling straight away.
Apart from the problem when installing the software and the rather noisy awakening from sleep, I had no problems or issues with the Kodak ESP5250. Speed of operation is fine while print quality is of an acceptable standard. The Kodak ESP5250 is priced at £119.99 with ink replacement cartridges available at £6.99 for black and £9.99 for the five colour ink cartridge.
http://shop.kodak.co.uk/store/ekconseu/pd/baseProductID.163022000/productID.163022100