A Canon Laser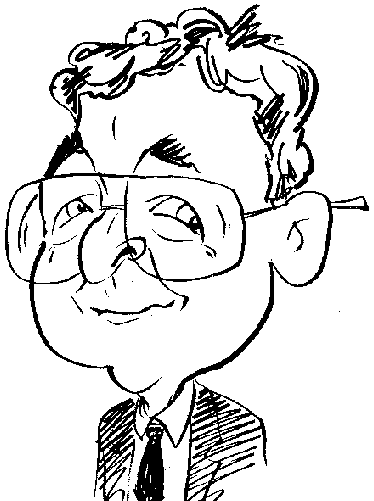 While colour does give documents eye-catching appeal and helps emphasize points of importance; not all documents require this feature.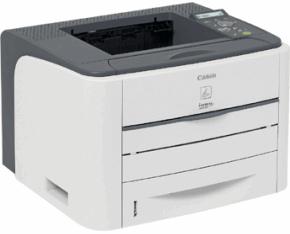 In many cases a well laid out document in black and white is all that is required to get a message across to interested parties. As a result monochrome printers, especially of the laser variety, have an important role to play in the creation of certain types of documents. The Canon i-SENSYS LBP3360 falls into this category.
Designed more to give a feeling of solidity rather than an overall stylish appearance, the LBP3360 is a boxed-shaped unit. Measuring 360 x 390 x 255mm (D x W x H) and decked out in light and dark computer grey, you would hardly mistake this device for anything else other than a laser printer. It may not look stylish but it is not unattractive and does give off a reassuring aura.
I can not comment really on the set up of the device as the review unit came with the toner cartridge already in position. In a way this was rather fortunate as Canon has taken the decision to limit documentation to the digital variety (Canon state that this approach was down to ecological issues) – you don't even get a printed setting-up sheet. I feel that this is definitely a mistake on the part of the company and could put off novice users. Fortunately I did not fall into this category and soon had the unit up and running via USB connectivity.
The LBP3360 comes with a single paper-tray mounted on the front of the unit. This tray can hold up to 250 A4 pages. A small window and bar arrangement on the front of the tray gives you an indication as to when you need to refill this tray. In addition there is a manual paper input slot normally concealed behind a drop-down panel and there is an option to purchase a second paper tray and increase paper capacity up to 500 pages.
Paper output is collected at the top of the printer in a recessed area next to the unit's control panel. This panel features a useful display that provides feedback at to the current status of the printer. Positioned under this display are various light indicators and selection buttons plus a navigation compass for access the different menu options. The unit's on/off switch is located on the right side near the rear of the unit.
With regards to printing, the LBP3360 gives you a range of options including an automatic duplex feature built-into the unit. This printer supports a variety of print qualities which have been designated as General, Publications, Graphics, Photos and Design (CAD).
Using the default settings (A4 with the General quality), my usual test page made up of 101 words printed at 19ppm. Repeating the test, but this time using a 500-word document, again produced 19ppm. Print quality was reasonable even with a range of font size from small to large. Switching to full page graphics, admittedly not the ideal subject material for a monochrome laser printer such as this LBP3360 model, produced an image quality that was adequate but not up to the standard achieved with text even with the printer's 2400 x 600 dpi resolution.
The printer can be set to automatically drop into sleep mode when no activity is detected. Waking from this sleep mode took 13 seconds which should not cause too much of an inconvenience. Currently this printer has been priced at £233.22 which does seem a little on the high side. Replacement cartridges cost £52.88 for 2,500 pages or £92.83 for 6,000 sheets. This works at between 2.12 and 1.55p per page which is another point to take into consideration.
The price from one of Amazon's partners is £211.17, including shipping.
http://www.canon.co.uk/For_Home/Product_Finder/Printers/Laser/i-SENSYS_LBP3360/index.asp