Portable Photographic Printing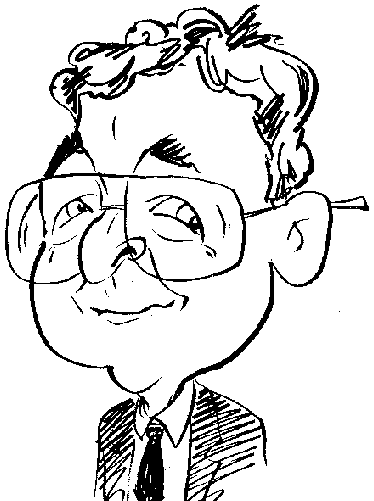 Review controls
Having taken the photographs, why wait to see the printed results when portable printers are available.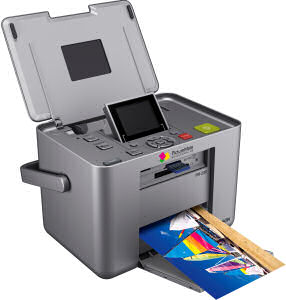 While a look-alike lunch box might not top your list of preferred equipment when considering your photographic needs - stranger things have happened. When you realise that this particular lunch box is really a portable printer that provides photo-lab capabilities, you might have a rethink as to its suitability. This matt silver box, with a useful carry-handle, is the Epson PM240 photo printer.
When not in use the PM240 is a compact 215 x 152 x 145mm (W x D x H) and even when you lift the top lid and drop down the front panel, the dimensions are still a very reasonable 215 x 339 x 261mm. Setting up the printer, which can operate in standalone mode or via a USB connection with a computer, is just a matter of inserting the Photo Cartridge into a slot positioned at the back of the unit. You can then power up the printer using the supplied power lead. For increased portability, an optional battery pack is available.
Various settings can be applied using a Menu button. The different options available from the menu are displayed on the adjustable 2.5 inch colour LCD screen. While the layout of this menu feature is well set out, it was disappointing to discover that you need to restart the menu option after each adjustment is made.
When not connected to the computer, you can view digital content stored on memory cards using the LCD display to make your selection and any adjustments. The PM240 supports a wide range of formats including CD Type II cards, Memory Stick, SD/MMC cards, and xD. There is also support for transmitting images via Bluetooth but, as with the battery pack, this is an optional extra and thus forms no part of this review.
Before connecting this printer to the computer you need to start the software installation. Once the appropriate drivers have been installed, you will be advised when to connect the printer. After the connection has been recognised, the installation procedure will continue as the User Guide, Easy Print Module and various other items are transferred to the system. Included among the other items are an Image Framer Tool and Epson Creativity Suite plus a camera RAW plug-in. A system reboot will be required at the conclusion of the software installation.
Epson supplies a range of 4 x 6 inch photo paper, including semi-gloss and glossy, which can be used with this printer. Options are available to print with either a Speed or Quality setting using various layouts and user-definable quantities. When the former was applied, a borderless 4 x 6 print took approximately 46 seconds. Switching to the Quality settings increased the printing time to 102 seconds. Photographs are printed at a resolution of 5760 x 1440. To the naked eye, I was unable to detect any noticeable differences between the outputs produced by the two settings. It was only after a close examination that I was able to distinguish minor differences in image quality.
Apart from one occasion when a degree of banding was noticed, the printer performed well without any problems regarding output. The banding problem was quickly alleviated by using the Auto Cleaning feature that forms part of the Maintenance section of the menu.
The PictureMate PM240 has been priced at £99.99 but I'm sure you could find it advertised at a much lower price (possibly in the region of £65) if you shop around. Consumables, made up of the four-ink cartridge and a pack of 4 x 6 inch photographic paper, are readily available. Epson quotes a figure of 20p per print which is achievable if you purchase the 150 pack of paper and cartridge (£29.48). However the cost per print rises to 26p if you opt for the 50 pack (£13.49).
When connecting the PM240 to a computer you will need either Windows 98SE or later with 500MHz processor, 512MB of RAM and 1.7GB of hard disk space or Mac OSX 10.2.8 or later with Intel or G4 500MHz processor, 512MB of RAM and 2.3GB of hard disk space.
Available from Amazon for £74.98 :
http://www.amazon.co.uk/EPSON-PictureMate-240-Photo-Printer/dp/B000IMGQAS?tag2=gadge0a-21
http://www.epson.co.uk/products/small_format_printers/Picturemate240_printer.htm