Cyberlink PowerDVD Ultra 15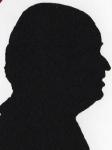 Like several Cyberlink products this is very mature and so you should not expect mind blowing new features, however you do get increased speed and slicker functionality with tweaks and improvements to what was already a powerful product.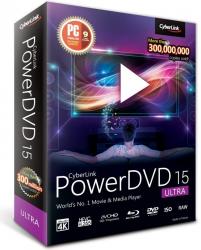 click image to enlarge
The box has a statement that probably needs explaining 'More than 300,000,000 copies sold!' this is because a basic version is supplied on a lot of new PCs from a range of manufacturers. Here however I am looking at PowerDVD 15 Ultra the version with all the bells and whistles.
So for those who do not know PowerDVD is a Movie & Media Player. A while ago I reviewed a PC from a company that came with a Blu-ray drive but no software to play the Blu-ray movies and while Windows itself has some basic movie software it will not play Blu-ray probably because to be able to play that Codec requires a far from cheap licence.
While the basic specifications are not high if you are playing videos of greater than 2560x1440 some non-essential features are disabled to enable a good display.
It is designed to run on Windows 7, 8 and 8.1 but I note the box claims it will run on Vista. You need 2GB or more of memory for Blu-ray playback. It needs at least 500MB of hard disc space and a Core 2 Duo (Intel) processor running at 2.66GHz or higher or an AMD Phenom 2.10GHz. The basic screen resolution needs to be at least 1024x768.
However as is now almost the 'norm' software is designed to work to and from iPhones and Android devices via Mobile Apps and you can even turn your SmartPhone into a remote control if desired.
While 4K is now nearly mainstream PowerDVD had support in earlier versions. So what are the new features for version 15?
Better colour called 'TrueTheater Color' and better sound called 'TrueTheater Sound' and this makes speech crisper and more with more definition it becomes more audible. Hardware Accelerated H.265 Playback this feature requires either NVIDIA or Intel processors that support this feature.
'TrueTheater Color' works its magic on older recordings as well as those you took last week. It has a stabilization method that works on movies already recorded so people can watch without feeling unwell as the camera moves around, very clever.
One thing most organiser products do automatically is organise and this can be a pain if you have a large collection to be organised so this version does not do that until you request it so you can do what you want without your system struggling.
Audio is not forgotten but you need to delve to find it but it's worth the effort as your soundtracks can now sound far better but I am sorry to say FLAC is still not included.
Best of all PowerDVD stays up to date and does not tend to hog the system resources as earlier versions had been known to do.
Cyberlink PowerDVD Ultra 15 is available from the link below for £67.60 with free delivery.
http://www.amazon.co.uk/gp/product/B00VFK00OA?ie=UTF8&tag=gadge0a-21&linkCode=as2&camp=1634
A 30day trial copy is available from the link below.
http://www.cyberlink.com/downloads/trials/powerdvd-ultra/download_en_GB.html