Nero 2015 Platinum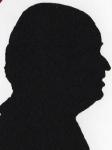 I first came across a crippled version of Nero tied to a CD-Writer. I have used various versions ever since and I still do to write CD's, I know how it works and it has one very useful function that other writing software does not have.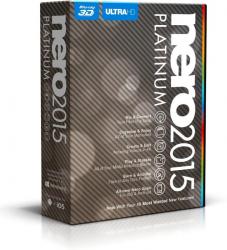 click image to enlarge
Of course writing CDs is a very minor part of what this suite of programs does. To my mind there are two heavyweights in this are Nero and Cyberlink, both have very comprehensive packages filled with added value features.
A very long serial number as well as other questions need to be answered before first use.
Once past the hurdles above you get a Windows 8 type interface with the options being Manage & Play, Edit & Convert, Rip & Burn plus Backup & Rescue. Arranged across the bottom of the screen are further options labelled as Your Product, Tools & Settings, Tutorials, Photo Products and News. There is also a bar for to download Android and iOS apps to use Nero on your Smart device.
The front end looks great but switching between the parts is not seamless, you make your choice the front end shuts and your choice opens, if you then need another option its back to the front end and then select again.
Manage and Play has three parts and these are Media Home, Media Browser and Blu Ray Player, those who have used an earlier version will see parts of Nero Kwik Media. This basically indexes all your media in conjunction with Media Browser for quick finding.
New to 2015 is the ability to stream to your Android of 'i' device.
I mentioned the Blu Ray player which I understand costs around $25 for manufacturers to include probably the main reason why Windows does not include it and if you purchased the Classic rather than the Platinum version then you have not got this feature.
Edit and Convert is perhaps the most powerful feature and probably where most will spend their time but remember you cannot work with protected data. This allows you to add lots of effects to your own epics. You can even add retro effects to make new media look old. If your hardware is powerful enough you can even work in 4K.
Converting between different formats is something that Nero has always done well and here there are even more options than before. No one is likely to lament the death of Nero Move It that was – to be kind – rather slow.
Nero Burning Rom is the feature that other products do not have the ability to squeeze that little bit more onto a CD, the little bit is one minute and while that may seem trivial when there are DVDs and Blu Rays with vastly more capacity these cannot be played on an Audio CD unit.
If you are a novice then Nero Express can hand hold while you carry out quite complex procedures. For more detailed help there are excellent tutorials available.
Nero 2015 Platinum is available from the link below for £53.99 with free delivery.
http://www.amazon.co.uk/Nero-2015-Platinum-PC/dp/B00MXEM4F0%3FSubscriptionId%3D0EMBHYKQ67CXMH6Y6BG2%26tag%3Dgadget-xml-21%26linkCode%3Dxm2%26camp%3D2025%26creative%3D165953%26creativeASIN%3DB00MXEM4F0