WinZip 19 Pro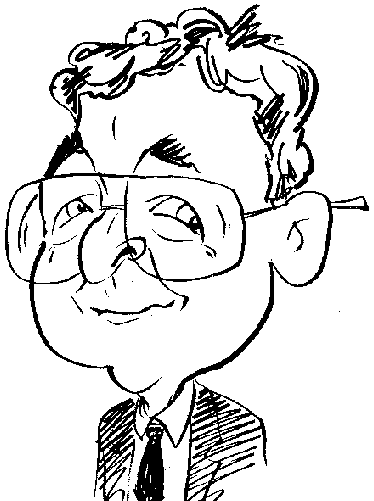 Review controls
Now firmly entrenched as part of the Corel family of products, the latest version of WinZip is now available.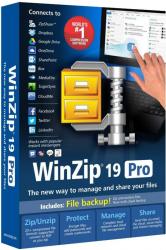 click image to enlarge
Starting out as a product whose sole aim was to compress data that could fit on the floppy disks measured in kilobytes and hard disks in megabytes, WinZip has developed into a software product that adds encryption, conversion and file management, both local and Cloud based, to its original concept. Thinking back I could easily store the original WinZip software on a 180KB floppy disk and still have room for other files. However, a quick check reveals that the latest version of this software takes up 232 MB of my hard disk. How the times have changed.
Now up to version 19, WinZip comes in Standard and Pro flavours offering the user file management, protection and sharing capabilities on the Windows platform. This review is based on the Pro version of WinZip 19 running under Windows 7.
Every so often in a software program's development as version follows version, someone somewhere decides it is time to give the product a make-over with regards to its user interface. This is one of those occasions with the opening WinZip Welcome screen showing the new layout with clearly defined icons representing the various features available from this software.
The new layout retains the familiar ribbon bar from the previous version of this product with options to create / share, copy to and backup plus various tools but the rest have undergone a change. Positioned on the left side of the screen is the Files pane from which you can drill down, view and select appropriate items from the various locations under your control. Occupying the central area is the Zip pane into which you can drag & drop documents, images and other items for compressing into a zip file. On the right is the Action pane. This provides the means to convert, protect and share items with its contents changing to reflect the current task.
Any users of the previous version of WinZip, who find it hard to adjust to this new layout, have the option to revert to the classic WinZip interface. However I do feel that this new interface is well worth persevering with, as it is fairly intuitive in its approach to the software's functionality. New users will undoubtedly appreciate its format.
While WinZip 19 has undergone major surgery to its interface, there is one aspect of the program that remains the same according to my tests. As WinZip's original popularity was based around its ability to compress files in order to save on storage space, you might expect, as I did, that there would be some improvement in the area of compression but I was unable to detect any. Selecting three groups of documents and images that I had zipped with the previous version of WinZip, I used this latest version to zip the documents and images. The zip files produced were of exactly the same size as those created by WinZip 18.
As well as its basic unchanged compression functions, WinZip 19 has built-in centralised file management features. Not only can WinZip handle files stored locally but also content found on a network or the Cloud. WinZip is capable of integrating directly with accounts you may have set up with locations such as Dropbox, Google Drive, OneDrive, SugarSync and CloudMe as you rename, delete and move files between locations. Social media platforms have not been forgotten. WinZip can also provide direct support for facilities, such as Twitter, Facebook, Google+ Hangouts and Yahoo! Messenger, allowing for the user to indulge in file sharing and instant messaging.
WinZip can act as your backup software. There are options to backup your documents, library, email messages, common folders and images stored on a camera in zip format. Specific backup jobs can be created for immediate running or based on a schedule. While useful, this is not really a replacement for a dedicated backup application and will not replacement my personal favourite tool of choice.
When working with files, WinZip will offer to encrypt documents and / or convert them to PDF format with options to remove comments and markups plus made the converted document read only. Images can be scaled using a choice of set sizes ranging from 640 x 480 to 1920 x 1080. You can also add a watermark with settings that include position, direction, transparency and choice of font with or without a date and / or time stamp.
Sometimes when you need to send files via email, they are too large for your email client to handle. WinZip 19 gets round this problem with ZipShares integration. Accessed from www.ZipShares.com, this file sharing service allows you to send zipped files up to 50MB for the standard version and 2GB for the Pro version. This service includes notification when the file has been received.
If you are just interested in the zip file feature of this product, then you could be in for a disappointment. However if other features, such as file sharing and management of multiple Cloud storage accounts, are of more interest then WinZip 19 could be the tool for you. The standard version of this software is priced at £25.95 with WinZip 19 Pro available for £42.95. The software will run on any computer running Windows XP and later with IE 8.