CorelDRAW Home & Student Suite X7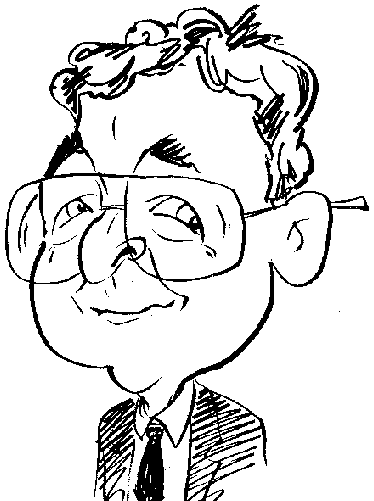 Review controls
Although better known for its various graphics titles, some created in-house and other bought in, Corel does have another claim to fame. The company was responsible for helping kick-start the take up of the early optical drives as software quickly outgrew the available capacity of the floppy disks previously used for conveying commercial software, As a special promotion, Corel bundled a free CD drive with its CorelDRAW product. This was how I obtained my first CD drive.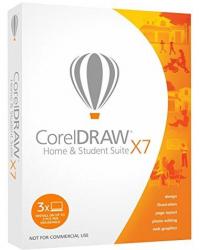 click image to enlarge
Since those early days when CorelDRAW was the number one choice for both professional and amateur users, the playing field has changed with Adobe dominating the scene and relegating Corel to a more runner up position. It is from the position of catch-up that Corel has released the latest edition of its CorelDRAW suite, namely version X7.
The CorelDRAW Suite X7 is available in two versions. There is the full commercial offering with a single installation priced at £479. However this review is not about that product. Instead the review concerns the Home & Student version of the product. To give it its full mouthful of a title, CorelDRAW Home & Student Suite X7 is available for a less budget stretching price of £99.95 with up to three installations per household being allowed. In fact by pointing your browser at Amazon.co.uk, you could pick up a copy of this product for the bargain price of £77.89.
Of course with this massive reduction in price and the additional installs with the Home & Student version, you do have to expect some limitations with regards to features available with the software which is purely being sold for non-commercial use. A couple of the main applications (CorelDRAW and PHOTO-PAINT) have had their Pro features removed while Website Creator, PhotoZoom Pro 3, Vehicle Templates and the Quick Reference Guide do not feature with the product. Also there is a reduced number of clipart, digital photos, fonts, templates, frames & patterns plus training videos. Having mentioned the cut-backs, there is still plenty to work with when using this suite of applications. You have CorelDRAW X7, Corel PHOTO-PAINT, Corel Power TRACE, Corel Capture X7, Corel Connect, Barcode Wizard, Duplexing Wizard, Bitstream Font Navigator and ConceptShare.
Firing up CorelDRAW, which is a vector and illustration program, this software opens up with a Welcome screen which has completely been redesigned. From this screen you have access to various features including the ability to create or select from one of the available workspaces. Specific workspaces can be created for different types of jobs or you could opt for a ready-made workspace such as Lite for novice users or Classic for the more experienced user.
Surrounding your chosen workspace is the usual collection of menu and tool bars. On the right is a panel giving you access to Topics and Video tutorial. A Welcome panel sits on the right and helps ease you into the program and its numerous new features.
Customisation is a watch word for this product and CorelDRAW has a number of options that allow you to set up your work environment to suit your needs. As mentioned you can create your own workspace while new dock elements provide the means to give you greater control over document setups. You can manage the placement of guidelines whether of the horizontal or vertical type plus angled guidelines. Using Distribute and Align dock tools you can organise how elements appear within your work environment. There is also a Quick Customisation button for a quick make-over.
Fills have been enhanced. You can implement fountain, vector or bitmap fills with options for linear, elliptical, conical or rectangular types with settings to repeat and mirror selected ones. Fills that have been modified can be saved for future use. Other options include the ability to embed fonts in documents, adjust transparency levels and create your own styles plus work with multiple documents within a tabbed interface.
Corel PHOTO-PAINT, one of those bought-in titles, shares many of the features seen in CorelDRAW especially with regards to appearance. In fact there were times when I had to think twice in order to decide which application was currently occupying the screen. Corel PHOTO-PAINT is the photo editing tool of the suite. It offers a range of editing tools that include support for PSD and RAW files. This application has some new special effects including new pressure-sensitive Liquid tools to Smear, Attract, Repel and Twirl.
Corel CONNECT offers search capabilities as you browse and locate assets before organising them by type or project. Support has been added for synching with Microsoft OneDrive. Corel Capture is a screen grabbing utility while Corel POWER TRACE provides bitmap-to-vector tracing facilities.
A Corel product would not be a Corel product if it did not come with some bonus items. In this case you get 1300 clipart and digital images plus 100 digital photos plus 125 fonts. Also bundled with this product are 75 photo frames, 100+ professional designed templates and 100 frames and patterns. In order to gain access to some of these items you will need to have a free Corel Account set up and register the product.
CorelDRAW Home & Student Suite X7 is an excellent product for the non-commercial user. At its price point, not forgetting the three-user licence, it is unbeatable. System requirements call for a Core 2 Duo or AMD Athlon 64 processor with 2GB of RAM, 1 GB of hard disk space running Windows 7, either 32 or 64-bit, and later.
http://www.coreldraw.com/gb/product/home-student/?hptrack=mmcdgs