Crazy Talk Animator Pro 2.0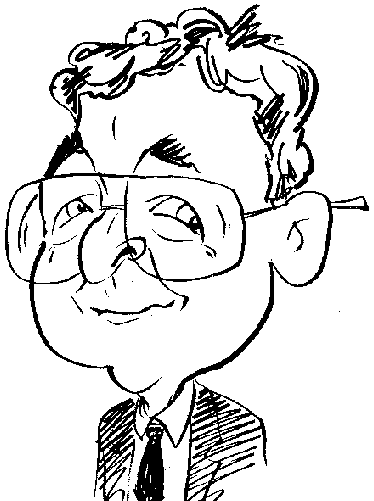 It was nearly three years ago that I first encountered CrazyTalk Animator at the BETT Computer Show and wrote my review of the product. While many titles tend to be updated on an annual basis, it is not until now that Reallusion, the product's developer, has released a version 2 of this particular title.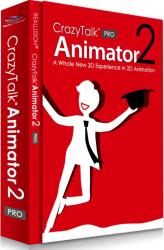 click image to enlarge
As with the original offering, CrazyTalk Animator 2, developed by Reallusion, is a suite of tools designed for the creation of animations that can be populated by characters who can deliver a spoken message to the audience. The product is available in Standard, Pro and Pipeline versions. My review is based on the Pro version of this product which has a price tag of £129.99.
As usual with the company's products, you can download a free trial of the product before making the decision to purchase the full unrestricted copy which does require the entry of a fairly lengthy serial number. When you first fire up CrazyTalk Animator 2, its main interface will be initially overlaid with a flash screen offering the user a choice of four options. You can check out a demo of the program which is displayed in your browser. There is an option to access additional content, some of which is a free reward for registering the product plus an opportunity to delve into various training resources that are available. The final option allows you to check whether there are any updates available for the title. You can deactivate this flash screen by deselecting a check box and, as a result, will be taken straight to the main interface.
With a familiar Windows style arrangement, the CrazyTalk Animator 2's interface has a menu and various tool bars running across the top of the screen and, in the case of the tool bars, down the left side. There are tool bars that have been designed to cover such features as Project, Camera, Property and Functional. Taking up most of the screen area are the work area and the Content Manager which sit side by side. Completing the interface layout is a Play Bar with appropriate controls positioned beneath the work area.
When creating your animations you can source content from the appropriately named Content Manager. This area features tabs that allow you to switch between items that have been categorised as Project, Actor, Animation, Scene and SFX as you make your selection of which features will be included in a specific piece of work. Items can be selected for inclusion by a choice of methods. You can use a right mouse click, double left click or drag and drop the required element on to the work area.
CrazyTalk Animator 2 uses layers when adding elements to your animation. You can either access these elements from your customisable Content Manager or create your own from scratch using the tools supplied. Initially the Content Manager will only have limited items available until you have downloaded and installed the bonus pack you get for registering the product. The pack includes characters, scenes and sound effects.
Some of the characters included in the bonus pack can be customised in various ways as you adjust their appearance and behaviour style. When creating your own characters you can select from features such as hair, body, face and style. With a little bit of work you might even create an avatar with a reasonable resemblance to your self.
Although the characters, scenes and props are 2D creations, they do have a 3D aspect in that they can be viewed from different angles. Characters have the ability to move freely in different directions with the software taking care of viewing angles and the appearance of the character. You can even view a scene in such a way that the individual layers are clearly visible with the individual elements being editable. A choice of formats is available when saving your projects. You can select from WMV, AVI, MP4, WAV, Flash Video or popVideo.
While this software might seem like a basic animation program, it does have a great deal of depth to its functionality. You have full control over the appearance and movement of the various characters within 2D environments that can be viewed from 3D angles. Adjustments are not limited to your own creations as you can also customise the program's interface to suit your style of working.
Minimum specifications for CrazyTalk Animator 2 call for a Dual Core processor with 2GB of RAM, 5GB of hard disk space running Windows XP(SP3) and later. Pricing for the three versions of CrazyTalk Animator 2 is as follows:-
Standard - £37.99
Pro - £129.99
Pipeline - £229.99