WinZip 18 with Add-ons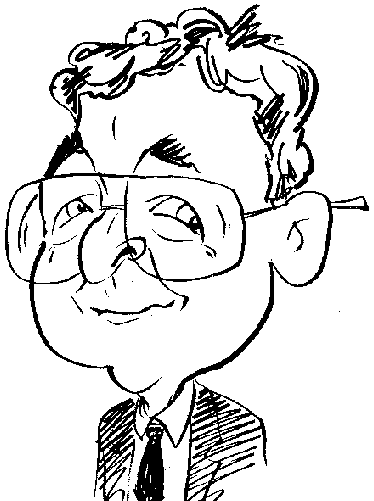 Review controls
A long time resident on my various hard disks over the years has been different versions of WinZip. The latest version of this software now supports add-ons.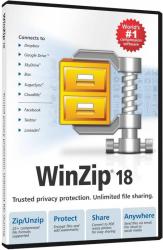 click image to enlarge
Do you remember when local storage capacity was at a premium? I am referring to a time when hard disks often gave users a capacity of under 100MB (that's megabytes not gigabytes) and prices were in the vicinity of £200 or thereabouts. The promise of terabytes, cloud storage and transferring data via the Internet were features not even on the horizon during my initial steps in the world of computing. Instead features such as data compression were to the forefront as users had to come up with different ways of maximising their storage capacity. A leading advocate of the data compression approach was WinZip with its software offering of the same name.
While conditions have changed with storage, maybe not as "cheap as chips" although my local chippie seems to raise its prices to co-inside with my infrequent visits, being priced at a more reasonable level, WinZip continues to offer its services with its latest version 18 release. However file compression is now just one, some would say a minor, function of this long standing software product. The previous version of the product had been specifically designed for cloud sharing with support for leading storage providers plus apps for various platforms as the product offered to provide users with the ability to Zip, Protect, Convert and Share data. WinZip 18 comes with the promise of continuing this approach with additional features.
Currently WinZip 18 is available in Standard and Pro versions with an Enterprise product to follow shortly. My review is based on WinZip 18 Pro which has a number of new features including Cloud Backup.
Based around a ribbon interface, WinZip 18 allows you to quickly switch between sections designated as Create/Share, Copy to, Backup, Tools, Settings, View and Help. As each one is selected so the available options on the tool bar will change to reflect the functionality available.
By default you start in the Create/Share environment where many tasks can be implemented. There are tools to secure your data with encryption with WinZip offering 128 and 256-bit AES encryption. You can add a watermark to photos plus resize images to reduce file sizes. Documents, sourced from a computer or the Cloud, can be converted to PDF.
WinZip files can be directed to a drive on your network or the Cloud plus shared with others via email or social media with support for Facebook, Twitter or Linkedin. When it comes to Cloud access, this latest version of WinZip adds support for SugarSync to its existing ability to work with Box, Dropbox, Google Drive, SkyDrive and CloudMe with the latter offering EU based server storage is that issue is important to you.
WinZip, especially with the last few versions, has always produced impressive results with regards to speed and compression when creating its zip files. This latest version of WinZip continues this tradition of shaving vital seconds and kilobytes off when compressing files. In some cases you do not even have time to blink before the conversion and file write is completed while there would be a reduction in the size of the file created even when compared to the previous version of the software.
While it would not be my first choice product or even second choice if it comes to that, when making a backup of my data, WinZip 18 can perform this task. You can select from options that include Documents, Documents Library Email or user-specified folders or file types. You can select from the usual types of backup, location for the zip file and create a schedule. While not the most user-friendly when creating the backup settings, it can perform an adequate task. On a test backup using default settings 4.25GB of data was backed up and compressed to 3.75GB stored on a local drive.
Like an old friend I have become attached to WinZip and find its functionality suits my needs. While I may not make full use of all its functions on a day-to-day basis, it still will feature on my system. Pricing for WinZip 18 Pro has been set at £42.95.
Now supporting various plug-ins, WinZip users can take advantage of a collection of Express Add-ons. WinZip Express for Explorer adds options to zip, encrypt and share, amongst other features, to the context menu that appears when you right-click on a file in Explorer. WinZip Express for Photos automatically detects when a camera is attached to the host computer and launches itself so that the user can select images for retrieving, resizing, adding watermarks and sharing with others.
WinZip Express for Outlook gets round the difficulty of sending files that are too large for Outlook to handle. These zipped files will be stored on a cloud service allowing the designated recipient to download them using a link supplied via email. WinZip Express for SharePoint gives users the ability to zip, encrypt, share and convert to PDF from within SharePoint. All these add-ons have been priced at £5.95 and require a registered installed version of WinZip 18. For a limited period, WinZip Express for Explorer will be available free-of-charge to WinZip 18 users.