Photo and Graphics Designer 9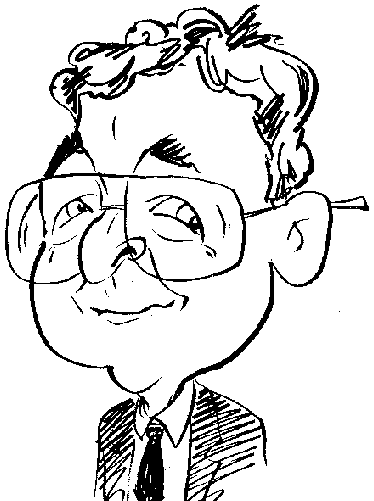 Now part of the MAGIX family, Xara's flagship graphics photo and designer product has reached version 9.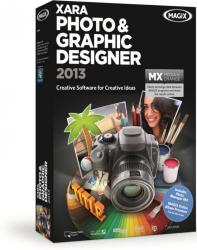 click image to enlarge
I first came across Xara when the company so impressed Corel, with the rate at which its software handled tasks that tended to be time consuming when run on CorelDRAW, that the Canadian Graphics company licensed the UK software to release under its own banner. Ever since this event, which took place at an early Windows show, Xara has continued to emphasise the speed aspect of its graphics software over numerous releases. The latest offering of its flagship product, Xara Photo and Graphics Designer, is no exception with Xara claiming that this version 9 is the "world's fastest graphics software" as you work with photos, graphics and text.
Following the installation of the Xara Photo and Designer 9 product, requiring the entry of a 30-character serial number, the software's opening screen helps you get started with a number of suggestions regarding the use of the software and some of its features. Included among these suggestions are those relating to the Design Gallery, templates and movies (actually training videos). Naturally you could ignore these suggestions and dive straight into the program's interface and range of features.
Xara has stuck with the same interface that works so well with the previous version of the product. There is a centrally positioned work area which is surrounded by the usual array of menus, colour palette and tool bars with the latter featuring various fly-out options for selecting particular options. On the right of the interface is the Design Gallery which holds the various templates and clip art available to the user. The templates include categories such as Business Cards, Photos & Calendars, Greeting Cards & Invitations, CD/DVD Covers and Certifications & Vouchers. There are also sections dealing with Fonts, Colours, Fills and Brush strokes.
As well as offering the user the benefit of performance speed when completing tasks, Xara Photo and Graphics Designer also makes use of non-destructive tools which I have heard referred to as parametric image editing. Instead of regarding your edits as altered pixels, the software concentrates on the actual parameters that have been changed. As a result you can work away safe in the knowledge that changes can be removed so that you can revert to the original should the need arise some time in the future. Xara believes that this technique also plays its part in the overall speed of the product.
Although I found this non-destructive feature to be useful, it did lack one aspect that I can remember seeing in another product several years ago. With the Xara non-destructive editing capability you are limited to single stepping back through the various changes. It would have been far more useful if you could view a list of the changes made and then select whichever edit you wished to remove.
Xara has added a number of new features both to the photo and design elements of this product. A Background Erase tool is meant to let you extract a specific image from a scene and then paste it into another scene. While this process did work, it was rather fiddly and I was not totally satisfied with the results I achieved. There are also new tools enabling you to select an area that you wished to work on without altering the rest of the scene.
Eleven new Photo FX plug-ins have been added to this version of the software. These plug-ins are easy to apply and can create some dazzling effects that can be produced in the time it takes you to blink. I was particularly impressed with the Tilt Shift, Orton, Pencil and Little Planet effects and could easily spend time just applying and removing these effects from various images.
Changing a colour or colours within a grouped set of objects is now easier while a Shape Painter tool lets you add new areas to an existing shape using an adjustable brush. While you may feel that your existing font collection is extensive enough, Xara Photo and Graphics Designer now has support for the Google Fonts collection which has over 600 typefaces from which you can preview and select for use within a project. Right mouse button support has been enhanced with a Context style menu appearing with options specific to the selected object. There is one enhancement which I have been unable to check out and that is the improved Windows 8 touch compatibility.
As with the previous version of this product, it is set up by default to back up documents every ten minutes and when the program closes. The saved document will then be automatically loaded on start-up. You can remove this default setting by accessing the Backup tab on the Options setting on the Utilities drop-down menu.
Xara Photo and Graphics Designer 9 can be a little confusing to a user migrating from other products as some procedures have their own way of being implemented. Other that this, the product is well worth considering and it comes with a copy of MAGIX Photo Manager. Pricing remains at the same level of £69.99 as the previous version. System requirements call for 500MB of RAM and 300MB of hard disk space running Windows XP and later.