Slideshow Creation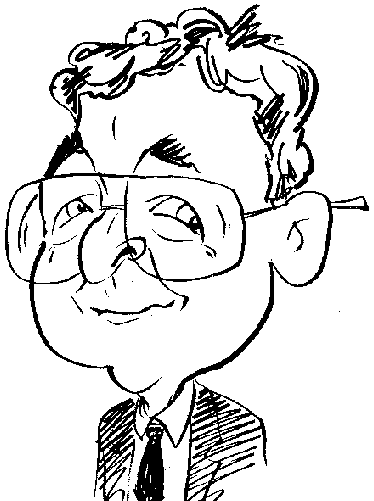 Review controls
As part of its range of software titles designed specifically for the less experienced user, MAGIX has released Photostory Easy. This product, as it titles might suggest, allows the user to combine various photo images, transitions and a sound track into a slideshow. Boxed and downloadable versions of the software are available with my preview copy being of the latter type.
Buy Now!
MAGIX Photostory Easy
Direct from Magix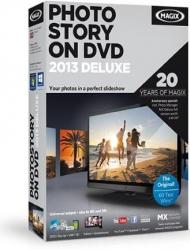 click image to enlarge
Firing up the Photostory Easy gives you a choice of starting a new project, loading an existing one or viewing an on-line introductory video. Unfortunately when I attempted to check out this latter option, I discovered that the third choices available for this feature gave me a choice of German, German or German commentary. Even access this feature from within the main program produced the same result. Needless-to-say, my knowledge of German is limited to being able to recognise the language but not understand it's meaning.
When selecting to create a new project, a Wizard will lead you through the initial steps of the process of creating a slideshow. You can either accept the default file name format, which combines the current system date with the word "slideshow", or enter one of your own choosing. The next step involves deciding whether to import images from a digital camera or opt for content already stored on your computer. Normal Windows conventions apply when selecting multiple images from a chosen folder. From this point the Wizard leaves you to your own devices.
Divided into three main sections, the Photostory interface is straightforward and well set out. A display of thumbnails representing the chosen photos runs across the bottom of the screen in the default scrollable track view. A preview viewing screen in the top left section of the screen shows the currently selected image. VCR-like controls allow you to run through all the photos. A tabbed area on the right provides access to the main editing and enhancement features.
Each image can be set to be displayed for a specific length of time or standardised throughout the slideshow. You can adjust the brightness and contrast of each image using slider bars or the colour using a wheel. Options are available to tackle red eye and white balance. MAGIX has included an "intro" and "outro" that can be attached to the start and end of the slideshow plus three special overlays (fish, golden frame or falling snow) that can be added to individual images.
Along with the default track view of the thumbnails, you can quickly switch to a tile view which shows all the images on a single screen. While the tile view is best suited for giving you an overall view of the selected photos, I found the track view was easier for carrying out certain tasks such as repositioning images in the sequence using drag & drop and adding your choice of transitions between the images.
A number of transitions are provided with this product. These transitions have been categorised under headings such as 3D morph, 3D tile plus others entitled Cross-fade and Alpha Magic. You can either apply the transitions individually by dragging your choice between two images or opt for the random setting when the software does all the work.
A music track or pre-recorded audio commentary can be added to the slideshow. Unlike some other slideshow creating programs, there is no option for the software to adjust the running time of the slideshow to fit with the chosen music track. The commentary can be recorded from within the program as you are previewing the slideshow. Text can be added as a title, comment on a particular image or the closing credits. This text can make use of any of your fonts with user-definable sizes and one of the supplied templates.
Once you are satisfied with the overall look and audio set up of the slideshow, you can move on to the various export features that are available. You have a variety of choices including publishing online, burning to optical media, saving to a memory card or exporting to a mobile device such as a member of the Apple family, Samsung Galaxy Tab or Android phone. You can also archive your slideshow to DVD or your computer. As part of the export procedure you might find that you will need to purchase an AVCHD activation code which will cost you £4.99. MAGIX's justification for this is that you only need to pay for this feature if you need it rather than charging everybody for this particular feature.
Photostory Easy does live up to its "easy" designation despite not being able to automatically adjust the running time of a slideshow to fit a music track. Hopefully the problem I encountered by not being able to view an English language introductory video will be put right in the very near future. I was disappointed with the additional charge for AVCHD feature especially as most users will opt for the higher resolution.
At the time of reviewing this product is was available offer of £29.99 reduced from its normal price of £39.99. System requirements call for a minimum of 1.83GHz processor, 512MB of RAM, 1GB of Hard Disk space running Windows XP (32-bit) and later.