Imagination Studio 3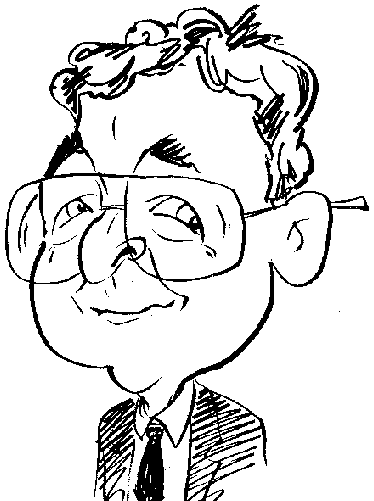 Review controls
When I think of Sony, my thoughts gravitate towards hardware such as BRAVIA televisions, PlayStation consoles, VAIO laptops and a range of mobile phones. However, as the subject of this review goes to prove, Sony does have a software department that is responsible for the Windows-based Imagination Studio. Now up to version 3, this package brings together tools for video, photo and audio tasks plus DVD authoring.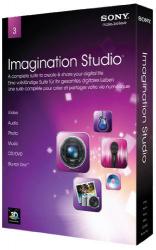 When installing this product you are offered a range of options. For a start there is the main Imagination Studio software. This consists of ACID Music Studio 8.0, DVD Architect Studio 5.0, Sound Forge Audio Studio 10.0 and Vegas Movie Studio HD Platinum 11.0. In each case you will need to activate these applications by entering their specific serial number and provide registration details. Fortunately, unlike another product reviewed recently, these modules retain the registration details so that you only need to enter them once although you do need to click the appropriate button to submit them each time. Other bonus items, that can be installed separately, include Studio Devil, TruePianos Amber Lite, Vocal Eraser and Photo Go. In a couple of cases, serial numbers will need to be entered.
At the heart of this media-related collection of software is Vegas Movie Studio HD Platinum 11.0. This is a full-featured video editing application. When you open the program you are presented with a predominately grey interface with an overlaid window giving you three choices. You can create a new project using presets; dip into a series of tutorials categorised as Basic, Importing, Editing video and audio, Text, Backdrops and Exporting; or jump right in and start using the software. There is an option to bypass this Startup feature by deselecting a check box.
Often using little more than drag & drop with an occasional mouse click, the Vegas Movie Studio software can rearrange clips, snip and blend items plus overlay images to create appropriate effects. The content can be either 2D or 3D although in the case of the latter you really need to be working on a multicore CPU or multiprocessor system to get the full benefits. You will also need an appropriate viewing device unless you are really keen to be seen wearing the cardboard anaglyph glasses that Sony provides in the box.
With this latest version 11 of Vegas Movie Studio you can make titles perform in different ways including characters that are individually animated. Blur and glow effects can be added to fonts of various types and sizes. However it is best not to go overboard with special effects as they can, at times, adversely affect performance and sometimes appear messy.
When you have created your output, you can export to YouTube including 3D format; encode to Sony's .avc format; and create 3D Blu-ray disks (hardware permitting). Just remember that the defining factor should be your creative talent rather than the capabilities of the Sony software.
Although the Vegas Movie Studio contains audio features, they are hardly likely to set pulses racing or allow you to add a musical accompaniment to grab and hold your audiences attention. For such purposes Imagination Studio includes ACID Music Studio 8.0 and Sound Forge Audio Studio 10. Why, you may think, do you need two separate audio packages? The answer is that they cover different areas of the audio spectrum.
When you need to record audio, from whatever (legal) source, then Sound Forge Audio Studio will provide the software tools you need to get the content and then apply special effects. ACID Music Studio is more designed to let you build up a musical accompaniment from scratch either using some of the 1,300 loops available for downloading with the package and/or adding your own musical efforts whether vocally or with an instrument. My lack of musical ability would certainly steer me towards the Sound Forge Audio Studio but I can see the appeal of the ACID Music Studio.
Having created your video and audio masterpiece then the results can be fed into DVD Architect Studio. This software can handle videos, photo collections and music compilations. With a choice of full screen or widescreen presentation, you can add titles, menus and special effects as you select from over 50 DVD themes with coordinated buttons or import your own offerings for this purpose. Blu-ray authoring is supported.
As mentioned earlier there are also some bonus items included with this package. Photo Go is photo editing software that, while not as powerful as some other offerings, is easy to use. Studio Devil offers you the ability to provide guitar and bass amp features. If you need to access to a basic piano synth then TruePianos Amber can fulfil this role. Acting as a plug in to Sound Forge, Vocal Eraser will remove the vocals from most recordings. You can then dub your own vocals or use the backing track for a karaoke session.
Sony has tried, in most areas successfully, to spread the appeal of this product as wide as possible. Those coming to video editing for the first time might be better suited elsewhere. The product is best suited to the enthusiastic user who enjoys creating their home movies. Sony is currently advertising this product at a price of £114.95 although Amazon is showing a version priced considerable lower. System requirements call for a 2GHz processor, up to 3.6GB of hard disk space for a full install, 2GB of RAM running Windows XP (SP3) and later.