ArtRage Studio Pro 3.5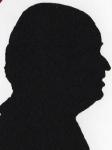 This is my first look at ArtRage now on version 3.5. Before delving into the manuals I always try to see what it can do with just the icons on the screen, the results are of course strange, sometimes great sometimes not what you thought.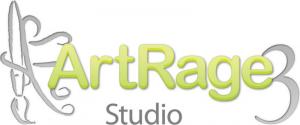 I was sent a link to download the program, I was also sent an activation code, you cannot do anything before activation. However I see various sites where you are allowed to download a 30day trial of the full product to test. My understanding that various limitations apply
As is my won't I always just dive in with software just to see what I can achieve by using the various icons and settings immediately available. Often the results are rubbish sometimes something good but can I then recreate them?
The most initially striking thing to me was the ability to paint a line or shape in oil and then cross this with another line in a separate colour and see how the two colours blend just as they would on a canvas, very impressive.
I have looked elsewhere to find the new features for version 3.5 as I had no knowledge of the earlier product. Multithreading means those with multiple processors get the speed advantage. Package Files mean various tools can be grouped together to suit whatever project you are using. As a novice perhaps the most interesting new feature was Scripting meaning even if like me you do not know how you achieved something you can move through it to find out, in the hands of more experienced users this is a powerful tool. Pallete Knife can now be loaded with paint before opening. Finally the Real Colour Blending that I stumbled across during my first efforts.
The version I was sent was 3.54 and it opens – on a reasonably fast machine – in around four seconds. A near standard Windows toolbar is at the top of the screen with File, Edit, Tools, View and Help as the headings. Beyond these is a tool to reduce or enlarge the size of the canvas, reduction will show all the canvas with a border while enlargement will require scrolling. Next is a lovely tool Canvas Positioner which allows you to rotate to any angle with the aid of an onscreen canvas. The last two icons allow hiding of the Window and making it full screen.
By default the Settings Tab is bottom left and has some very powerful tools. Different arcs for Pressure, Thinners, Loading and Colour Blend all show as a percentage in the arc, below this three tools with tick or not options. Paper Wet, Insta-Dry and Auto Clean. Just trying a few random percentages using the same tools produce vastly different answers.
To the right of the screen you can pin various effects in position if you know you will need them. As far as I can tell the Layers tool is always open in the top right corner as always in any such package this is a very powerful feature.
Lastly in the bottom right a rainbow of colour to allow you to pick exactly what you want with whatever brush – pencil – pallete knife etc from the menu choice of twenty implements. A range can be shown on the screen.
There is plenty of help available both within the package and from forums. My own preference is for a printed manual and sadly no such item was available to be, but then I still prefer CD's to downloads must be my age.
The obvious competitor to this is Corel Painter and after my initial uses I found ArtRage easier to pick up and get started, however I have watched experts work with Corel Painter and seem some marvellous work emerge.
The price from the ArtRage (second link) site below is $59.90 for Studio Pro with ArtRage Studio half that. A search of the web finds several sites offering the 30day trial but it is available from the first link below.
http://www.artrage.com/artrage-demos.html
http://www.artrage.com/artrage-store.html#requirements-languages