PagePlus X6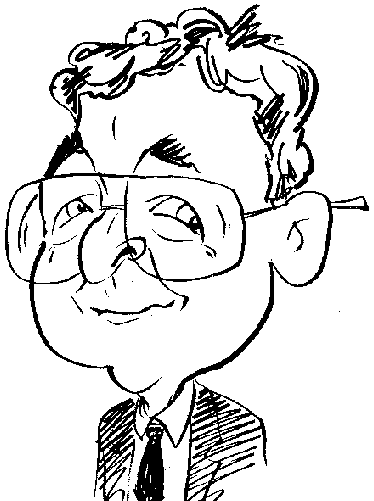 Review controls
Now up to version 16, Serif has released the latest edition of its PagePlus software for those wanting to create different types of documents containing images and text.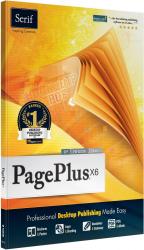 click image to enlarge
Since its original appearance in 1991 as a budget-priced alternative to the then current expensive market-leading products of Quark Xpress and Adobe InDesign, PagePlus has had its feature set updated regularly while its price has been kept at a level that should appeal to those on a limited budget. Installing PagePlus X6, while not the fastest operation, is straightforward as you follow on-screen prompts. You will need to enter the product's 25-character key as part of the procedure. Documentation is provided in PDF format and this will be automatically added to your computer.
Following the normal Serif pattern, PagePlus X6 opens with its main interface overlaid by a menu panel giving you the choice of Create, Open or Learn. While it might be tempting to dive right in and use one of the supplied templates, sample projects, import a PDF or create a new document from scratch, it is well worth checking out the on-line tutorials covering different aspects of the program. You could pick up some useful tips.
Serif has made one or two alterations to the program's main interface but not to such an extent that it might upset those who have become use to the previous version of the software. You still have various tool bars designated as Standard, Control, View and Arrange along with a horizontal ruler across the top of the work area. Tabs are available to bring up dialogue boxes for Page Manager, Ruler Guides, User Details and Options. Running down the left side you still have a vertical ruler and tool bar plus a new Asset pane. The right side of the interface gives you access to features that include colour, transparency, layers, style, transform and align functionality.
This new Asset pane uses tabs to switch between content that is categorised into sections such as graphics, pictures, frames and backgrounds. Some of this content comes with the product while other content that you may already have can be quickly added to the appropriate category. Options are available to search for content by category or keyword with selected items being added to your publication using drag & drop. This pane also contains a How To section covering step-by-step instructions on how to complete various tasks.
As you might expect with a product designed to create different types of publications, PagePlus has strong support for the popular Adobe PDF format. This new version of PagePlus provides support for layers and mail merge to PDF. Both hyperlinks and bookmarks can be automatically created as part of the Table of Content. You can include interactive buttons and various states as layers are revealed or hidden depending upon the current mouse action.
I did come across one slight worrying aspect of the compatibility between PagePlus and PDF. As the PagePlus User Guide comes in PDF format, I decided to test this document by importing it into PagePlus. The User Guide consists of 300 pages, so you are hardly going to want to print it out and I was not too surprised that it took a time to bring in the document. What was a little worrying was the message that appeared once the process was completed. This message stated that PagePlus "found features it didn't understand in file". While this lack of understanding was meant to affect 299 pages (only the first page was unaffected), all the pages were clearly displayed. I have no information regarding what features were not understood.
Fast gaining popularity is the EPUB format used for eBooks. PagePlus supports this format and allows you to create your own eBooks for reading on the Kindle and the like. A Preflight Check feature allows you to identify potential publishing problems not only for eBooks but also PDF and HTML documents. There is also a specific PDF Preview option for checking document before sending for publication.
Other new features found in this version of PagePlus include PANTONE Plus Series; a colours bar to apply fill, line or text colours; multiple user dictionaries for subject specific projects; and multiple Tables of Content. While not all these new features will appeal to everybody, they do add to the program's functionality as you produce a range of documents suitable for small businesses, clubs, societies, school, local organisations and even your own business cards.
Serif PagePlus X6 continues to provide useful functionality at a price that will not over-stretch your budget. PagePlus X6 is available for the same price as the previous version which is set at £81.69.