Disk Defragmentation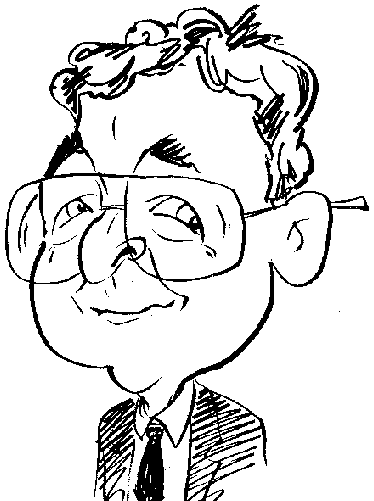 Do you defrag? If not then maybe your hard disk will not be performing at its full capability. This next product could help.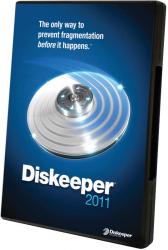 click image to enlarge
Whenever I set up a new computer, either desktop or laptop, one of the first applications that I install, once Windows is bedded in, is that of the current version of Diskeeper. This particular piece of software, which has been around for a number of years with a cut-down version formed part of earlier versions of Windows, has been developed to help speed up the performance of your system by organising the files on your hard disk. Diskeeper performs this task by making sure that files are written contiguously to the hard disk by removing the holes that tend to appear during the normal course of business.
As is increasingly popular with utility-type products, Diskeeper uses the year number to identify versions with the current offering being Diskeeper 2011. This version of the software is available in Home, Professional, Pro Premier, Server, Enterprise Server and Administrator flavours. This review is based on the Professional version with HyperFast Solid State Drive Optimizer technology of Diskeeper 2011.
Installation of the software is straightforward. If you are upgrading from a previous version then the installation will carry out any file removals that are necessary plus offer the user the option of whether any settings should be carried forward from the previous to the new version of the software. Attached drives will be recognised and, with the advantage of HyperFast, the software is intelligent enough to differentiate between the traditional platter-based and SSD devices so that they can be treated appropriately by disenabling those features, such as IntelliWrite, for any SSD drive it finds.
Not afraid to blow its own trumpet, Diskeeper opens with a list of the new improvements with this version of the product. These features can be best categorised by the descriptive words of efficiency, immediacy, scalability, defragmentation and savings. Efficiency makes use of advanced algorithms and reduces I/O activity. Immediacy is covered by IntelliWrite technology which attempts to prevent fragmentation from happening and the new Instant Defrag feature that deals with issues far quicker. Scalability is Diskeeper's way of referring to its file-by-file approach to optimisation which is useful when used on large hard disks. While the default defrag option is set at Efficient, other options available include Extensive and Quick with a choice of CPU priority ranging between highest, high, normal, low and lowest. Diskeeper now tracks I/O's saved on your system.
Diskeeper follows this up by displaying a System Performance screen. This provides a report on the performance improvement brought about by Diskeeper on the host system. It lists the system configuration status and shows the percentage improvement in read and write operations. In my case there was a 37% faster read and write time. This information is calculated within 24 hours of Diskeeper being installed.
Users of the previous version of Diskeeper, and in fact even earlier offerings of the product, will immediately be familiar with the interface used by the 2011 version. Running down the left side of the screen is a panel that gives you access to a QuickStart Guide, Overview, PAQ and Help modules. This panel can be closed down if you do not need its facilities. Horizontal sections of the screen are used to show the recognised drives with their size and free space allocation. The next section shows more details about the currently selected drive with tabs that let you switch between dashboard, log and history views. By scrolling further down you can see a summary of the fragmentation handled by IntelliWrite, Instant Defrag and Defragmentation by Diskeeper. On the test system this revealed that there had been 2354 instances of fragmentation that had been handled within the previous 24 hours. IntelliWrite prevented 43% while Instant Defrag eliminated 33% and Defragmentation eliminated 24%. These actions were carried out in the background and did not seem to impinge on the normal use of the computer.
As mentioned earlier I have been using various versions of Diskeeper for a number of years and this latest version gives me no reason for changing my way of working. It keeps my files in a state that helps speed up the performance of my computer. While I would recommend using this software to carry out a manual defrag every so often, in most cases it can be left to work its magic in the background.
Diskeeper Profession is priced at £37.27 or £43.49 with the HyperFast Solid State Drive Optimiser add-on. The software supports all different types of drives along with NTFS, FAT16 and FAT32 formats. Diskeeper will run on 32 or 64-bit versions of Windows XP and later with 60MB of hard disk space for the installation.
http://www.diskeeper.com/home-use/diskeeper/professional/features/default.aspx