OmniPage 18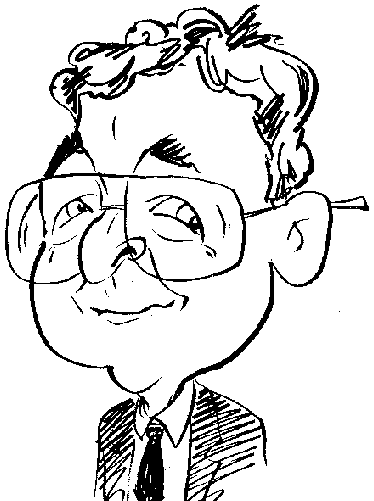 Rather than retype text from a printed document, you might prefer using current technology to scan the original document before converting the results into editable text.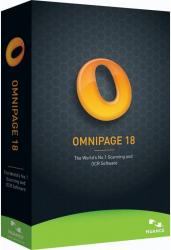 click image to enlarge
A scanner, whether of the standalone variety or part of a multifunction device, will probably have come with software capable of carrying out OCR (Optical Character Recognition) duties. This is when scanned documents are converted into editable text for use within your word processor. While this bundled software will, no doubt, be able to perform an adequate job with this type of task, it might not always be as accurate as you would like especially when working with more complicated layouts. In such cases you might need to consider the market-leading OCR software. This product is OmniPage which is currently standing at version 18.
OmniPage 18 us available in Basic or Professional flavours with this review is based on the Basic version of the product. The program's installation, which requires the entry of a 22-character serial number, did not progress as smoothly as I expected. Partway through the installation an objection was raised to the presence of Acresso Software Manager (this formed part of my Broadband download checking).
I was given the choice of letting the installation attempt to shut down this offending program or ignore it which would then call for a reboot. Ever the one for an easy life, I opted for the first option which resulted in the installation shutting down uncompleted as it failed to close down the Acresso software. Rerunning the installation (the 22-character serial number was again require), I decided to go for the second option. This time the installation ran its course and completed the installation. However the promised reboot failed to occur.
Instead there was an option to set up the Nuance Cloud Connection Service which allows you to upload and convert documents in the Cloud using services such as Dropbox and Evernote. Those preferring to keep their documents close-to-hand can ignore this option. You will, however, be encouraged to register the product and will need to activate the software through an online connection if you intend using the software more than five times.
The program's opening menu gives you a choice of selecting an existing file or project; carry out the scanning of documents; or make use of a series of workflow options that focus on camera and PDF images. When selecting the scan option for the first time you will be offered the opportunity to download the latest scanner database from Nuance. This is a fairly quick procedure and so I can see no reason not to take advantage of the offer.
You can then work through a wizard-like routine to select your scanner(s) or digital camera(s). A list will be provided of any such devices that are recognised as being available on the host system. In my case I was shown three different scanners with each one having two entries covering TWAIN and WIA settings. While you can set up more than one device to work with OmniPage, you will need to work through the selection and testing process for each one on an individual basis.
You can set each device to have settings that are designated as Safe,Normalor Custom. A range of tests will be offered and you can cherry-pick the ones you want from a list that includes ADF, paper sizes and scanning using colour, greyscale or black & white. Once your chosen tests have been completed and the data saved then you can proceed to scanning documents using your preferred device.
You can scan either a single document or multiple pages with each one being initially displayed in the main work area while a thumbnail is added to a pane running down the left of the interface. Once the scanning has been completed you can then move on to the OCR procedure. The OCR stage can be set to run automatically or manually activated. You can either let OmniPage proceed without any intervention or help out by defining areas as zones containing different types of content. Zones can be set for text, graphics, table, vertical text rotated left and vertical text rotated right.
Generally OmniPage can manage perfectly well without user intervention but will require guidance from time to time. In most cases the creation of zones will not be necessary as OmniPage tackled test documents with single and multiple columns, tables and pictures without any problems. It was only when faced with a complex document consisting of a mixture of artistic and banner text with multiple images in a range of colours that it struggled. During this process you will be asked to confirm or edit any items that OmniPage feels it does not recognise. When working with standard text documents it is unlikely that your assistance will be called upon with OmniPage converting the document with 100% accuracy.
Once the scan and OCR stages have been completed there are a number of possibilities open to you. Saving the document is one but you need to be aware that this action creates a file that is only usable by OmniPage. For more wide ranging use you need to select the Export option. This will allow you to save the file in a variety of formats. You can also use the Export option to copy the document to the clipboard, send via email or save the document to services such as Dropbox or Evernote.
Earlier I mentioned to workflow options. You can create your own workflows using the Assistance feature. The Assistance will lead you through the three-step approach of creating this macro-like means of tackling specific tasks. The three steps involve naming the job, deciding whether it should be started immediately or later, and listing the tasks to be completed.
OmniPage 18 is a powerful OCR utility that can handle many types of documents including images captured by various mobile devices. The program is capable of a high level of accuracy and it contains tools to convert documents into PDF format. OmniPage 18 is priced at £79.99 and requires a 1GHz processor, 512MB of RAM, 250GB of hard disk space running Windows XP (SP3) and later.
http://www.nuance.com/for-individuals/by-product/omnipage/index.htm