CrazyTalk Animator Pro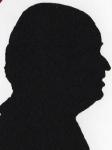 This was one of the few interesting items to emerge from this years BETT show. While it of course has its use in education in schools and colleges it could well have a use in the workplace as well as providing a fun use in the home.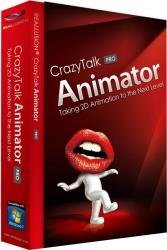 click image to enlarge
Almost everyone is drawn to a cartoon type character that has a human look be it whole body or just say head and shoulders.
It needs a GB of hard disc space and on a Windows 7 machine took just eight minutes to complete its installation.
According to the box the main users of CrazyTalk Animator are Movie & Video Creators, Cartoonists & Illustrators, Web & Game Designers, Educators & Students and for me anyway anyone who wants to have fun.
System requirements may stop some people using it the RAM requirement is 512MB with 1GB recommended, a Pentium IV 2GHz processor although I ran it on a 1.6GHz processor without any great problem creating.
It will run on XP (providing you have the required memory) but it also has support for both 32bit and 64bit versions of Vista and Windows 7.
There are many simple packages out there to allow you to put your head on a cartoon character this goes much further and with practice you can produce something that can be an educational tool and not a figure of fun.
In its simplest form you can work with a single photograph and place this over an 'actor' to get a character that not only has your features but with some practice can even have moth and facial movements to create realism.
However those wanting more can –by putting in more work – get far more from this package by having 'stage' and '3-D Camera' views. This is not that easy but the results make the scenes look far more realistic watching.
The 'Content Inventory' can work wonders on what otherwise might be a rather insipid but accurate image of someone. There are a total of 73 body profiles made up of 36 base motions and 37 body parts so the number of possible movements is huge.
Of course clothes make the image and there are lots of these to fit to your actor to give your character a total makeover.
The learning curve is not short I remember seeing an expert showing this product and while he achieved what he wanted it was not without having to retrace his steps more than once to get to the effect that he was after.
If you wish to enliven a sketch this can do it, it you wish to makeover someone this can do it, should you want more it is possible but only with a good deal of practice, that terrible phrase 'a steep learning curve' seems apt.
There is a 92 page manual and a fold out laminated getting started sheet both will be well used to create good work.
Reallusion CrazyTalk Animator Pro is available from the link below for £104.29 with free delivery.
http://www.amazon.co.uk/gp/B004KKXMFQ/B0044RRNIM?ie=UTF8&tag=gadge0a-21&linkCode=as2&camp=1634
http://www.reallusion.com/crazytalk/animator/default.aspx This link has a free 10 day trial version.