Graphics on a Budget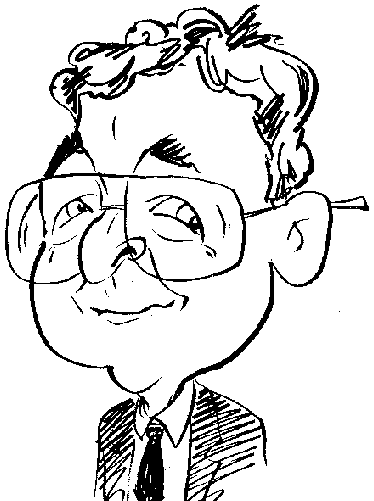 Review controls
Not everybody can afford the prices being asked for the market-leading graphics products available from Adobe and Corel. Serif offers an alternative with its DrawPlus product.
Buy Now!
Serif DrawPlus X4
Direct from Serif
£81.69 for download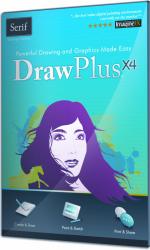 click image to enlarge
Since it was founded in 1987, Serif has continued to challenge the conception that full-featured graphics applications should automatically qualify for a high price tag. Starting with desktop publishing software, entitled PagePlus, before expanding into other areas, Serif has developed and published a series of applications under its Plus brand name covering all aspects of graphics. Each title was released at a price point considerably lower than other titles in that arena.
The company's latest offering is DrawPlus X4. This product is aimed at those users who desire the level of functionality on offer from titles such as Photoshop and CorelDRAW yet do not want to pay the price premium that these applications demand.
Firing up DrawPlus gives you a choice of creating a new project from scratch; using one of the supplied templates or sample designs; opening a saved project; or importing a PDF file. When creating a project you can opt to produce a new drawing, key-frame animation or stop-frame animation. The supplied collection of templates have been categorised under different topic headings and are shown as thumbnail images will enough detail to help you decide which one would be the most appropriate for the current task.
The DrawPlus interface is well laid out and features the usual arrangement of drop-down menus and a standard toolbar running across the top of the screen. A column of tools, many with various pop-out alternatives attached, is positioned on the left of the screen next to a work area which takes over most of the interface apart from a pane on the right. This pane is designated as the studio and its main purpose is to hold a number of tabbed palettes for topics such as Colour, Brushes and Actions.
Several new features have been added to this latest version of DrawPlus. There is now support for Scalable Vector Graphics. You can import, edit and export these image files. Other supported file formats include JPG, PNG, PDF, AI, EPS, and WMF.
When working with images and photos you can access the new PhotoLab feature. The PhotoLab gives you access to over 70 adjustments, correction options and filters that can be selected form a tabbed panel. This feature also includes the usual red eye, saturation and lighting adjustments. Options are available to view before and after conditions side-by-side or on top of each other. Any editing carried out with PhotoLab is non- destructive and can be undone in single steps.
Those who regularly make use of a graphics tablet will appreciate the new Pressure Studio. This feature will allow you to customise the settings of a tablet and set up profiles for tackling different jobs. Do not worry if you do not have a graphics tablet as DrawPlus has the capability to mimic various types of pressure through the use of the mouse. This feature works by switching between different profiles that have been set up to produce the same effect as applying different pressures on a tablet.
Blending has been improved with this latest version of the software as you select from modes that include multiply, erase and colour dodge. Colour sampling has been improved with the introduction of a specific tool to sample whatever colour is directly beneath the mouse cursor when it is applied. Other new or improved features include the ability to quickly check an object's properties; using keyboard shortcuts to carry out often used tasks; and simplifying the process of making text fit to any line or shape.
While the latest version of DrawPlus may lack the overall power and feature sets of the market-leading titles, it does provide an impressive range of tools at a more economic price point. This software will allow you to produce basic drawings, eye-catching posters and illustrations, web graphics, enhance photos and animations within a single application. Compatible with Windows 7, DrawPlus X4 requires a Pentium processor with 512MB of Ram, 680MB of available hard disk space and a SVGA display with a resolution of 1024 x 600 pixels. Serif has priced this product at