TuneUp Utilities 2011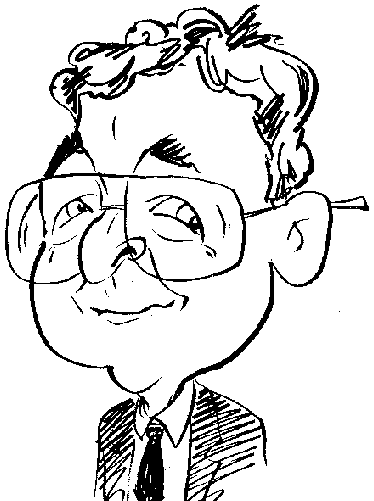 Keeping your computer running at its optimum capacity is a never-ending task. Why not take the approach of letting software do the job for you.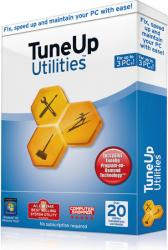 click image to enlarge
If you have time on your hands and, of course, the necessary expertise, then you could set about improving the performance of your computer. Resolving Registry issues, cleaning out all manner of junk, turning off unwanted software that some companies insist on loading on to your computer (sometimes without asking permission) and sorting out conflicts are just some of the tasks that could keep you busy for many hours if you take this route. However you could decide, in your wisdom, to opt to delegate these types of tasks to a software utility such as TuneUp Utilities. The latest version of this PC optimising set of tools is entitled TuneUp Utilities 2011.
Once installed, TuneUp Utilities places a couple of icons on your desktop – you also have access to one of those gadgets, proving instant feedback, which are popping up all over the place. One of the icons will be for the product's main program while the second icon is for 1-Click Maintenance option. This latter feature performs an analysis of your system according to set parameters which can be customised. It will then correct any problems and issues it finds – naturally with the user's permission.
When I ran this 1-Click Maintenance option on a fairly new Windows 7 system, it surprised me by identifying 373 Registry issues plus 4 broken shortcuts and went on to locate 222.65MB of temp files that were deemed suitable for deletion. As the host system was little more than two weeks old, you can image my degree of surprise. These figures just go to show that even new systems might benefit from some spring cleaning on a regular basis.
Firing up the main TuneUp Utilities Start Centre interface reveals a row of tabs allowing the user to switch between the different areas covered by the program. The Start Centre interface has a cleaner, less cluttered, look to it. By default you will be initially placed on the System & Recommendation tab which provides information regarding maintenance, increasing performance and problem fixing issues. Colour-coded icons are used to indicate whether action is required or not.
An option is available from this first screen and latter tabs to configure settings used by the program's enhanced Turbo Mode feature which can be turned on to increase system performance when extra power is required. When activated, this mode will be able to turn off user-designated features that can include scheduled defrag, maintenance tasks, automatic updates and any synchronising tasks. You can also opt to limit support for digital cameras and scanners plus cut back on Windows eye-candy effects and various background tasks features. When turned on Turbo Mode will display its own icon in the system tray.
The program's second tab deals with features and tools for optimising the system. New to this version of TuneUp Utilities is the company's Program Deactivator and Program-on-Demand Technology which is designed to help when deleting unwanted software and removing items from Windows Start-up routine. Although similar features are available within Windows, the TuneUp version does add star ratings for some items based on feedback from other users. When listing start-up programs, TuneUp categories the various entries either as necessary or unnecessary while leaving the user with the decision as to which items should be disabled. Other options include cleaning and defraging the Registry, removing broken shortcuts, defraging your hard disk(s) and accelerating the system startup and shutdown routines.
If disk space is becoming an issue then TuneUp can hunt down log files, memory image files, temporary files and the Internet Explorer cache amongst others that can be deleted. Lists of each file type can be viewed and items selected for deletion. The software can analyse your hard disk(s) and display content categorised as Music, Image, Video, Document, Compressed and Others so that you know what is taking up space and might be suitable for removing. Finally you can personalise the appearance of Windows by turning off certain features. Any changes you make can be undone using the TuneUp Rescue Centre.
As well as providing the tools for you to instigate changes to your system, TuneUp Utilities can be set to sit in the background and keep a watch on the current status of your system. Working to a user-defined schedule, checks will be made and any necessary fixes applied as and when necessary. You are also provided with feedback as to the current status of your system along with a button to instigate Turbo Mode from the TuneUp gadget.
TuneUp Utilities 2011 might not be a gigantic step forward from the previous version of the software but it does provide a number of useful features for improving the performance of your system. A 15-day trial version of the software is available while the full version will cost £29.99 which comes with a licence for three computers. Owners of a previous version of the software are eligible for at upgrade at a cost of £17.99.
System requirements for TuneUp Utilities 2011 call for a 300 MHz processor with 256MB of RAM and 300MB of hard disk space. The software will run on either 32 or 64-bit versions of Windows XP, Vista or Windows 7.