Adobe Photoshop Elements 9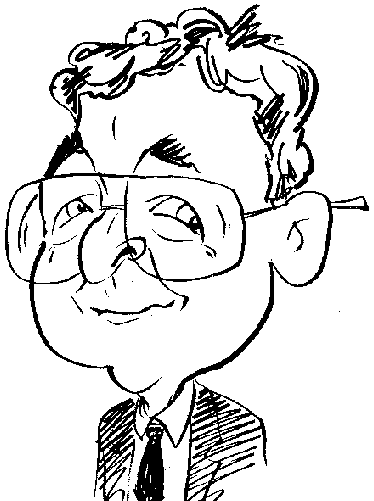 Review controls
While Adobe Photoshop rules the roost as far as high-end, professional graphics is concerned, the company also has a more budget-orientated package with Photoshop Elements. The latest version of this graphics product is Photoshop Elements 9.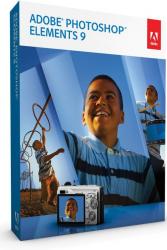 click image to enlarge
When firing up Photoshop Elements 9 you are presented with an option to view an introduction designed either for those coming new to Photoshop Elements or those who have used previous versions of the software. In both cases you are shown some of the program's features. You could, of course, ignore both these options and head straight to the Organise or Edit features that form the main focus of this product.
Logically Organise should be the first choice (after all Elements does place it in the prime position above Edit) as this allows your media to be brought together within Elements. This content will initially be displayed as thumbnails but this can be changed to other types or formats. As the module's name implies, you can organise your content to suit your style of working. Tags, including those for People, Places and Events, along with keywords can be added to help when searching for content. Star ratings can be applied to individual items and content can be allocated to specific photo albums. You also have access to the software's face recognition technology which does produce reasonable results.
Taking this location as your starting point, there are options to Create and Share content. With the former you are presented with a list of tasks that include producing Greeting Cards, Slide Shows, Instant Movies and Photo Collages. Unfortunately not all the available options will be open to you. For example Instant Movies, as with some other options, requires the presence of the companion Premiere Elements software.
However some of the other Create options do their best to make up for any disappointment you might feel by this lack of access. I was particularly impressed with the slideshow feature (trivial but amusing). As well as selecting the images, you can choose from the available transitions, add music or a background commentary and position various items of well-drawn clipart which is categorised as Animals, Costumes, Food, Holidays and Home Images amongst others.
When sharing content you have the usual options to send items by email, burn to optical media and post on the Web. This latter option now includes a direct link to Facebook and other sited including Flickr. Help is on hand to assist with these various tasks.
While you can carry out some minor editing (Crop, Contrast, Colour, Red Eye) from within the Organiser module, for more serious work you need to switch to the main editing mode. Rather than adopt a single approach to editing you are given a choice of Quick, Full or Guided Edit. With Quick Edit you have access to a series of slider bars for making adjustments for Smart Fix, Lighting, Colour, Balance and Sharpness.
Getting right to the heart of the matter is Full Edit. A well-populated vertical tool bar offers a range of tools. You can select from items that are entitled Blur, Sponge, Custom Shape, Smart Brush, Clone Stamp and Spot Healing Brush to mention just some of the tools. Various effects categorised as filters, layer styles and photo effects can be selected by clicking on the appropriate icon found in a pane on the right. Each one has to a range of presets selectable from a drop-down pick list. This same pane also gives you access to various content covering areas such as Background, Frames, Graphics, Shapes and Text. You also have control over layers plus you can create and apply masks.
The third mode is that of Guided Edit. Here you will find step-by-step instructions (often with clickable icons to activate the process) on many tasks that are listed in categories entitled Basic, Lighting & Exposure, Colour Correction, Guided Activities, Photomerge, Photographic effects, Action Player and Fun Edit. Among the more interesting options are those that enable you to remove areas and objects from a scene without causing too much of a disruption plus apply a retro film look to a picture with the Lomo effect. You can also apply the style of various iconic photographers to your work. My favourite tool is that of Out of Bounds. This feature has the effect of making it appear that your subject matter is about to emerge from the scene.
For its range of features and general ease of use, Adobe Photoshop Elements 9 is well worth considering especially if you find the price of Adobe Photoshop exceeds your budget. Photoshop Elements 9 should be available for around £79. This review has been carried out on the Windows platform which requires a 1.6GHz processor, 1GB of RAM, 3GB of hard disk space, support for DirectX 9 and QuickTime 7 running Windows XP (SP2) and later. It will also run on the Mac platform requiring a multicore processor, 1GB of RAM, 3.4GB of hard disk with Mac OS X v10.5.5.8.