MAGIX MP3 Deluxe 16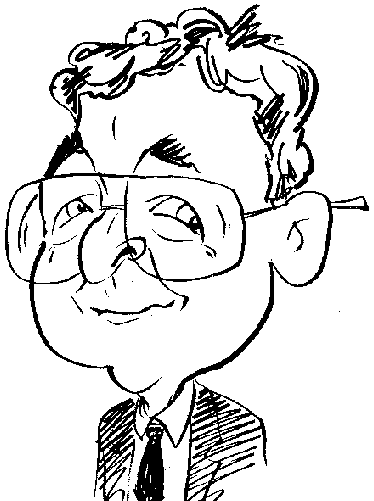 Review controls
Having built up a store of digital music you might like to consider a software title that offers to help manage and make the most of your collection.
Buy Now!
Magix: MP3 Deluxe 16
Direct from Magix
£29.99 for download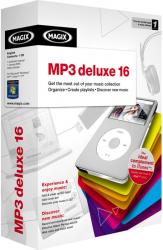 Although probably better know for its various video and graphics software titles, MAGIX's original expertise and reputation was built up in the area of audio. The company still retains its interest in the particular field with various software and hardware solutions aimed at transferring and managing digital music. One of these solutions is MAGIX MP3 Deluxe 16 which offers to get the most out of your music collection.
Installation of this software is a reasonable straightforward process if a little on the lengthy side even without the bundled Photo Manager bonus software that seems to be a constant fixture with MAGIX titles. Some user interaction is required but this is not excessive. One possible reason for the time required is the need for the software to set up the Firebird SQL Server facility that is necessary for this product. You will need to enter a 30-character serial number and there is an option for online registration.
The first time you run this product, a wizard will appear and offer to lead you through a start-up procedure that includes selecting the appropriate folder which stores your digital music and an option to include iTunes in its remit or not. Importing tracks can be time consuming depending upon the size of your collection. Each tracks takes between 3 and 5 seconds for the importing and a brief analysis of the files content.
By default tracks will be displayed in a spreadsheet-like arrangement with columns and rows. This Details format will show the Name, Length, Artist, Album and Genre information. You can sort content in either descending or ascending order using any column as the criteria. As mentioned each track is analysed as it is imported into the database. This analysis is meant to pick up on any similarities between tracks such as style or mood with the results being shown as blobs and percentage. Tracks can be sorted by similarities. Although you might not always agree with the results, it does add variety and might broaden the way you regard your music.
Options are available to include album art or use the mufin Vision display. With this latter format, which refused to perform on my work system but was quite happy to do its business on my more powerful Windows 7 system, each tracks is represented by a small circle. These circles are arranged to show different tempos of the music found in your collection. By placing your mouse cursor over a particular circle, its title and artist will be displayed. Personally I found the mufin Vision view to be too much of a gimmick and quickly relegated it to the "not wanted on voyage" category.
You can import additional tracks from a CD or record music using the built-in Internet radio facility. This feature includes a preconfigured list of stations which are sorted according to country and genre that include 70/80's, Ambient, Jazz, Classical, Country, Electronic, Hip Hop and Oldies. Information is provided regarding bit rate, availability, and the station's URL. You can create a favourites' list, carry out immediate recordings or schedule sessions. If you intend recording using the MP3 format then you will need to activate this encoding feature via an online connection. This activate is free-of-charge. A Hit Finder feature allows you to designate the title or artist and the software will search for content in a particular category. However this process can take some time and has been known not to turn up any hits.
Editing features are provided for use with your own recordings or other content. You can add effects, adjust the sound and trim unwanted sections. There are also options to edit the ID3 tags. Content can then be burned to optical media or transferred to an MP3 player or your iTunes collection.
MAGIX MP3 Deluxe 16 generally has more good points than disappointments. It may not be perfect but it does an excellent job of managing and organising your digital musical collection. Priced at £29.99, MAGIX MP3 Deluxe 16 requires a system with a 1GHz or higher processor, 1GB of RAM, 400GB of hard disk space running Windows XP and later.