Sibelius First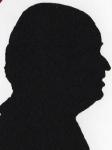 Sibelius is probably the best music scoring program around, professionals and music students alike both use it, however for the amateur it is rather expensive and to be honest it does a lot more than they might want so this is a good alternative.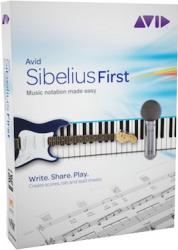 While most will love what Sibelius has to offer one thing will make them choke – the price – so a product with somewhat less functionality is always welcome and the new owners of Sibelius Avid have been quick to produce it at a more palatable price so now the amateur musician can benefit from the ease of use of this great scoring package.
Let's start with something that you will not get with the new package free telephone support. This was easy to provide all the time they were a small quality company, the Rolls Royce of music scoring companies. Now with a big owner costs have to be computed and while the free support still exists for the complete package not with Sibelius First.
You are limited to a maximum of 16 instruments (in practice less as things like keyboards count as two) so you cannot use Sibelius first to score for a full orchestra. However for smaller groups such as Jazz, Chamber and Pop it is fine.
There is a software synthesiser (not as good as that in the full version) available to play back your scores, however it is really there to check and is still much better than almost anything else on the market today in the price bracket.
Another missing feature is the Panorama view that basically means you do not have a continuous page to work from.
I installed it on a Windows 7 PC, Sibelius First took 600MB of hard disc while three other applications working with it took another 100MB of space. The total time to install on this reasonably quick machine was 10 minutes.
Like the majority of products that still come in a box it has shrunk and the box is little bigger than a paperback book. It contains a DVD with the programs on and 32 page booklet as the only documentation. Users of the full product will remember two very comprehensive and very thick manuals, not with Sibelius First.
This is a cross platform product (although I never tested it on a MAC) it will run in Windows XP or later (Windows 7 has both 32 and 64bit versions) with 512MB of RAM or more. The stated hard disc space is 500MB.
The MAC requirements are OS X 10.4.11, MAC OS X 10.5.8, MAC OS X 10.6 or later with the same memory and hard disc requirements as above. In both cases you will need a DVD drive to install the software.
For anyone into music who compose even little items just for their own use then a scoring package is the way to go. It is one thing to be able to read music and totally another to translate those for other instruments, not everyone can afford -or have the time- to study as music college. This product allows your basic thoughts to be made into a score for any small group, compose on a keyboard and transpose it for a guitar without knowing anything about the instrument.
Overall it is not as flexible as the full package but then if it was who would buy the full product? For the amateur this is a great package.
Doing my Internet searches found Sibelius First at a best price of £99.33 including free delivery from the first link below. You can even download a limited time version to try from the second link.
http://www.amazon.co.uk/gp/product/B00382NBE4?ie=UTF8&tag=gadge0a-21&linkCode=as2&camp=1634
I found Sibelius First available for $98.95 including free delivery from Amazon on the first link below. You can also download a limited time trial version from the Sibelius' own web-site on the second link.
http://www.amazon.com/gp/product/B0036V5M26?ie=UTF8&tag=gadge0a5-20&linkCode=as2
I found Sibelius First available for €119 including free delivery from Amazon on the first link below. You can also download a limited time trial version from the Sibelius' own web-site on the second link.
http://www.amazon.fr/gp/product/B0037C8TII?ie=UTF8&tag=gadge04-21&linkCode=as2&camp=1642