3D Characters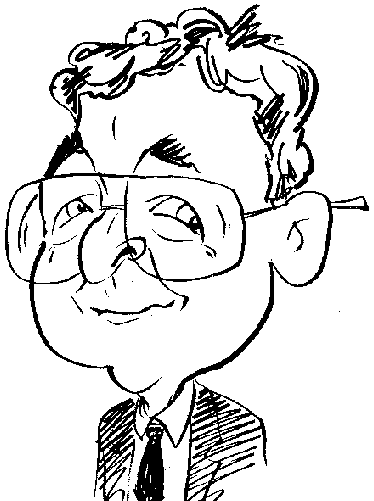 Review controls
Fancy a change of style? Then maybe this next product will help you experiment with your appearance.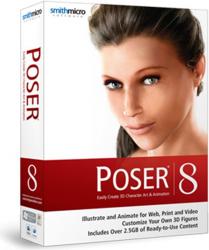 Poser has had a long and varied history. The initial offering of this software, developed to build up and manipulate 3D characters into different poses (hence its title), first made its appearance 12 years ago. During then and now, the product has bounced around, like a tennis ball at Wimbledon, between different owners. Hopefully the product, now up to version 8, will have a more settled period with its new owners, Smith Micro who I recently chanced upon at an event.
Available for both the Windows and Mac platforms (I have been looking at the Windows version), Poser 8 has had a make-over with regards its interface. Good use has been made of tabs to switch between different modes and access various content. There are also floating palettes which can be moved around at will and docked in various locations to suit your style of working. Admittedly I struggled initially in attempting to identify the modes assigned to each tab but this problem was alleviated once I realised that the titles were highlighted when touched by the mouse cursor. Then it was just a matter of tweaking my memory to remember what each task performed.
The program's default mode is that of Pose with tabs available to switch when working with Material, Face, Hair, Cloth, Setup and Content. The Pose interface is dominated by a central area which shows your chosen character selected from those supplied with the product. You do get an extensive collection of content to help you get started but more on this aspect a little later. Running down the left side of this area are sections holding Editing Tools, Camera Controls, Light Controls and Document Displays.
The Poser tool set includes the ability to rotate, twist, scale, taper, colour and morph elements of your chosen model. Using the on-screen camera icons you can switch between various angles and views as you move around your model. Hot key combinations are also available for those who prefer working with this method. You can adjust the direction and intensity of light by rotating a globe icon. The rather unusually named Document Display lets you change the way your working model looks on screen as you choose from views that include outline, wire-frame, flat shaded, cartoon and texture shaded.
Poser 8 comes with over 2.5GB of ready-to-use content. This content has been categorised under headings for Figure (8 brand new fully textured human figures), Pose, Face, Hair, Props, Light, Camera and Materials. Each category is presented in a hierarchical tree structure. You can browse through the content or use a Search feature to find what you need. Often used items can be added to a favourite's section. The various supplied content can be put to good use to build up scenes which can undergo a rendering process with user-selected options. Scenes can form video-style loops using the VCR-like controls located beneath the main display area.
While you have great control over every aspect of your figures (including weight, size, genitals and facial expressions) plus any objects within the scenes you create, all this power brings with it a learning curve that some might find rather steep. You do get a tutorial (of sorts) but I found this feature was not all that user-friendly. I often found it was far more fun just to experiment with various actions in order to see what the results would be. Often the result was that I was unable then to repeat an effect that was particularly appealing.
Poser 8 is powerful but it does require the user to put in the work to master the software. For those with the inclination and perseverance you could achieve some excellent results however for many it will be a hill too steep to climb.
Windows users will need to be running Windows XP or later with a 700MHz processor (1GB for Windows 7) with 512MB of RAM, OpenGL enabled graphics card or chipset plus a minimum of 2GB of hard disk space. Mac users will require a 700MHz processor running Mac OS X 10.4 and later. Pricing for this product is in the region of £176 although Amazon does currently have it available for £138.99.