CorelDraw X5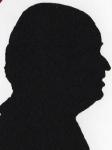 Review controls
When this first came out Corel started a trend - which they still continue today – of offering extra value. It came with lots of extra clip art and fonts. Remember initially there were very few of either around. They were also I believe the first to go from discs to CD.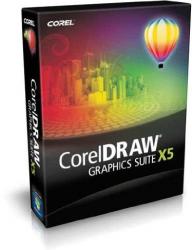 However anything getting to version 15 must either have been rather naff in the first place – not so. Or have spread itself very thinly or added extra features. So if you already have version 14 (X4) should you spend on yet another upgrade. Having used CorelDraw from a very early time it bears little resemblance to early versions.
It is a far broader product and in many areas now can challenge Adobe but of course at a smaller cost to the user. If you have Windows 7 then it supports both 64bit and 32 versions as well as of course Vista and XP. It can run with 512MB of RAM with XP but even there the recommendation is 1GB. You will need a minimum of 750MB of hard disc space and my 'typical' installation took 6.52GB for CorelDraw and a total of 7.16GB with Corel Painter essentials.
You need to do a custom install not to 'benefit' from a lot of fonts and clip art and it does take a while my installation on a fast Windows 7 system took – wait for it – 55 minutes for the complete install of Corel items.
The box mentions all the main applications, the first four all at 'X5' versions are CorelDRAW, Corel Photo-Paint, Corel PowerTRACE and CorelCAPTURE. Corel CONNECT is an application made to rival Adobe Bridge and for a lot of people it works better as it gives the document focused workflow without hogging the screen.
SWISH miniMax 2 is a web graphics animation tool while PhotoZoom Pro 2 is a plug in to Photo-Paint to allow enlarging of digital images. I could find no mention of Painter Essentials but this is a lovely package to allow you to turn photos into oil paintings, not the easiest to use as an amateur but brilliant in the hands of an expert.
As always with Corel you get extras like 10,000 clipart and digital images, 1,000 high resolution digital photos, 1,000 Open Type fonts and engraving fonts. 350 templates, 2000 vehicle templates, two hours of excellent training videos. Finally for people like me who love a manual rather than PDF files you are in for a treat here a 328 hard backed guidebook with wonderful illustrations. Bedtime and Bathroom reading for real enthusiasts. There is also an A4 Quick Reference card tucked inside the back cover for all those hard to remember shortcuts.
In fact the DVD is pasted into the inside of the front cover of the guidebook and the whole thing fits into a slipcase.
In CorelDRAW X5 PNG works so all those with X4 trying to get this mature graphic format to work without success can now cheer, so however complex your transparencies they get correctly saved each and every time.
Other things that used to work wrongly like rounded corners are now dealt with correctly when resized. This now applies to scalloping and chamfering as well. Converting to greyscale now gives a far better range and control to stop the image looking dull. Greyscale images can often look better than colour ones in the right scenario.
Other new features include new photo effects, smarter tooltips and new image sprayers, a redesigned object docker more brushes and a new pixel viewer that will give Adobe Illustrator a good run. Many more things with no space to mention here, video on the links is worth a look.
Doing my Internet searches foundCorelDRAW X5 at a best price of £327.97 including free delivery from the link below.
http://www.amazon.co.uk/gp/product/B0037NX6PS?ie=UTF8&tag=gadge0a-21&linkCode=as2&camp=1634
If you have a previous version you can buy an upgrade for £152.97:
http://www.amazon.co.uk/gp/product/B0037NX6Q2?ie=UTF8&tag=gadge0a-21&linkCode=as2&camp=1634
http://www.corel.com/servlet/Satellite/gb/en/Product/1191272117978