Two Serif Items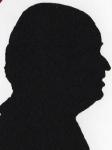 Review controls
Last autumn I was sent two new items from Serif. First their DTP item PagePlus that has been around for as long – if not longer – than most other that sell for considerably more. Second a package of British Clip Art.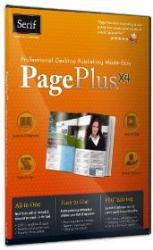 PagePlus X4
Anything that gets to version 14 - however it is written – must be doing something right. I am not a big user of DTP products but this is certainly easy to use. My first page took only a few minutes to create from scratch and once printed I was more than happy with the look of it.
As it says on the DVD case 'All In One' – normally reserved for a multi function printer unit – but here it means all your tools in a single package. You do not need to be an expert to understand the tool icons and even if you do something wrong undo is available.
However do not think it is just for the novice a more experienced used should still be able to enjoy using the product. It can import, edit and export PDF's, it understands CYMK and Pantone and can even import Photoshop files.
I installed it on a Vista system and it took 10 minutes and used 730MB of hard disc space. It comes on CD-ROM but there is also a Resource DVD so you will need a DVD drive to fully utilise the product. It is certified for Windows 7.
A few of the things you can use PagePlus for making signs and notices, folding booklets, newsletters, adverts and invitations, tickets and stickers, cards and certificates, posters and banners, brochures and even small business stationery.
A friend of mine who runs a pensioners club and is a semi professional musician uses PagePlus almost every day for notices and newsletters and even though he is a rather good musician his computer knowledge is not high but the output he produces looks excellent.
I think the above says everything about PagePlus easy to use without you really needing to be a computer expert.
Available from the link below for £74.42 including free delivery.
http://www.amazon.co.uk/gp/product/B002KG0C1Y?ie=UTF8&tag=gadge0a-21&linkCode=as2&camp=1634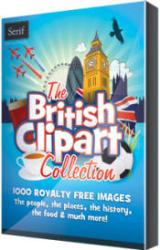 Serif The British Clipart Collection
Again the DVD front really says it all '1000 Royalty Free Images. The people, the places, the history, the food and much more'
Like the DTP package above I am not a huge user of clip art but when I need an image I often waste far to much time looking for an appropriate image.
The CD-ROM is designed to work with XP, Vista and Windows 7. In the DVD case is not only the CD-ROM but also a rather nice 56 page booklet with good size thumbnails of all the 1000 images to be found on the CD-ROM.
Simple things like UK flags, images of all the counties, then eight pages of food and drink items. Historical items, five pages of landmarks and buildings, then objects such as telephone boxes and light bulbs although I suspect these will soon be in the history section. Four pages of people, and the same of plants, three pages of sports and outdoors, five pages of transport and finally six pages of wildlife complete the booklet of thumbnails.
The images are in corresponding folders in jpg, png and metafile formats. They can be taken straight from the CD into a product. Of course you can use them with PagePlus but certainly the jpg can be used in any product.
Available from the link below for £9.39 including free delivery.
http://www.amazon.co.uk/gp/product/B002SG7O5S?ie=UTF8&tag=gadge0a-21&linkCode=as2&camp=1634
All Serif products can be found from this link. http://www.serif.com/