Nero 9 Reloaded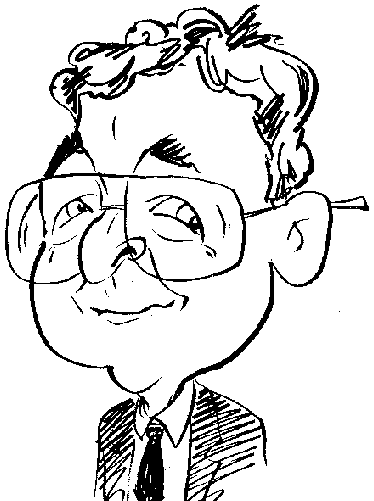 Review controls
Rather than increase the version number by one, Nero has added the word "Reloaded" to its recently enhanced flagship product.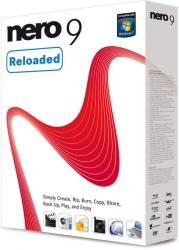 Like the Matrix, and a previous version of its flagship product, Nero has added the word "Reloaded" to Nero 9. Not only has the title received an addition but Nero, that's the company not the product, has added some new features and bundled another of its products with Nero 9 Reloaded. However before moving on to these new features and bundled title, lets have a quick recap on some of the functionality of the original version 9 before it became Reloaded.
One element that has not changed when installing this latest version of Nero 9 is the rather long drawn out install procedure required to get the software up and running. I may not have grown visible older waiting for the install to complete but it certainly felt like it as the various modules were copied to my hard disk. You can still access the various elements of the product from the Windows Start Menu or use the desktop icon which launches the SmartStart front-end that provides the means to launch the different features.
Nero 9, of whatever flavour, divides its functionality into categories entitled Rip & Burn, Create & Edit, Home Entertainment and Backup. Each category contains a range of tools available to the user. With Rip & Burn you can work with data, audio or video and burn content to a variety of media including DVD, Blu-ray and AVCHD. Included among the eight tools found in Create & Edit will be those that enable you to capture content from different sources and then convert it into formats such as those recognised by the iPod and PSP. You can also edit audio and video before posting it on sites that include YouTube and MySpace.
Home Entertainment has two main sections dealing with applications that are either computer-based or television-based. Support is provided for a range of TV tuner devices. You can pause, record, schedule and play TV content using software that integrates with Windows Media Centre (including Windows 7 with the Reloaded version). The Backup section allows you to make a copy of a disk.
Leaving aside for a moment the bundled copy of Nero BackItUp & Burn software which now forms part of this product, you could almost be forgiven for thinking that Nero 9 Reloaded was nothing more than a slightly tarted-up version of Nero 9 with a Windows 7 compatible logo. But there are some enhancements, although these might not be immediately obvious or be of use to everybody. Whereas previously HD (High Definition) video was supported for burning to optical media, you can now also archive HD content to a hard disk, USB flash drive or memory card. You can then take that content and play it back using an appropriate drive such as Blu-ray. You can also import and convert PowerPoint presentations before burning the data to either DVD-Video or Blu-ray disks.
While it might seem strange that Nero is bundling a backup application with a product that has its own backup feature, BackItUp & Burn is far more feature-rich and customisable in its approach. Adopting a Microsoft Outlook style of interface, BackItUp & Burn provides features to backup, restore and sync folders. You can create schedules; select specific files, folders or drives to be backed up; and opt for the most appropriate compression level with encryption protected by a password. More advanced features include the use of file filters and notification by email to confirm a backup has been completed. Created backups can be restores as and when required.
The sync option allows you to pair two folders which are then synchronised using various methods that include mirror, copy or update. In addition, BackItUp & Burn offers RescueAgent, a tool that allows you to run a fast or deep scan to recover data. RescueAgent can work with hard drives, optical media and USB flash sticks. As with other similar utilities, RescueAgent needs to be employed as soon as possible to improve its chances of recovery data.
Those who already have Nero 9 are eligible for a free update to Nero 9 Reloaded while new purchasers will need to pay £59.99 for the boxed product or £49.99 for the download version. As this is the same price points for the original Nero 9, you could consider it as a bargain as it includes BackItUp & Burn which was priced at £39.99 when it was launched – but this only applies if you do not have suitable backup software. Nero 9 Reloaded certainly provides plenty of burning and media related functionality. You may not require all the various features but you can cherry-pick those that you do need.
Nero 9 Reloaded requires you to be running a system with a 1GHz processor (2GHz for Vista) with 256MB RAM (512MB for Vista), 1.5GB of hard disk space and support for DirectX 9.0C. You need to be running Windows XP SP2 or later.