Nuance PDF Converter 6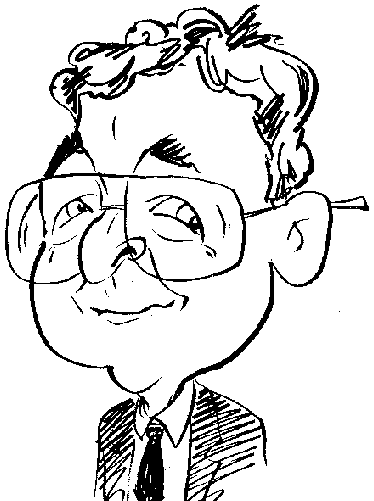 Review controls
While Adobe controls the PDF standard, other companies have not been slow in developing solutions to take advantage of this technology.
In 1993 Adobe released the first incarnation of its PDF (Portable Document Format) software onto an unsuspecting world. This innovative technology allowed for the easy distribution of electronic documents that could be viewed exactly as the original author intended no matter what software and fonts were available on the host system. All you needed was the free reader utility. Since that date, 16 years ago, PDF has become the dominant force in the world of electronic documents. Although Adobe has its own Acrobat software for the creation of PDF documents, this software's pricing is not within everybody's financial boundaries. As a result more price-conscious solutions have been developed by other companies. One of these solutions is Nuance PDF Converter.
Now up to version 6, Nuance PDF Converter is available in Professional and Enterprise editions with this review being based on the former offering. Installation of this product requires the presence of Visual C++ 2008 (x86) software and it will install this software if it is not found. You will be given the option of selecting which applications PDF Converter will integrate with and whether to disable certain features. Other options include setting this product as your default PDF viewer and whether to launch an assistant module as part of the Windows start-up process.
To complete the setting up of this software you will need to activate this product. As regular users of Nuance (and other companies) software will know you are required to activate this software via an online connection. While you are given the option to delay this process, you are left in no doubt that Nuance wants you to activate the software as soon as possible. Reminders interrupt your work flow to request activation plus any PDF documents you create with this software will be heavily overlaid with a watermark to ensure the document can have no practical use other than to encourage activation.
According to Nuance, this latest version of PDF Converter has been completely re-engineered to improve the performance of a product that can closely integrate with the various components of Microsoft Office, Windows Explorer, Internet Explorer, Lotus Notes, WordPerfect Office and Firefox. Icons will be set up with these products allowing you to access PDF Converter features from within the application.
As its title indicates, this product will convert documents to PDF and PDF to various word processor formats. You can start with a blank page, load a file or scan a document. A set-up routine is provided for setting up your scanner to work with this software. Multi-paged documents can be assembled in any order and you can select specific portion of a document in order to extract data such as a table or content you wish to re-use elsewhere. Large PDF documents can be split up into smaller user-defined parts to aid distribution when being sent by email or other messaging methods.
A Typewriter feature allows you to enter text direct into a document. Text can be checked for spelling mistakes with the familiar underling technique of words incorrectly spelt. You can make text editable; a document searchable; and protect the whole lot with 256-bit encryption. A side-by-side arrangement of a PDF document alongside the original Word version can be used to check for differences.
Adobe recently introduced the portfolio concept to the PDF environment. PDF Converter 6 supports this feature. You can create portfolios which contain a collection of documents relating to a particular project so that they can be distributed as a single package. Some of these documents can include embedded Flash video which can be played back from within the PDF file.
Priced at £99.99, Nuance PDF Converter 6 Professional is aimed at those who require a comprehensive set of PDF-based tools. The product certainly fulfils this criteria with its functionality and speed of operation. PDF Converter 6 can produce PDF documents that show no compatibility problems. This software requires a Pentium processor with 256MB RAM, 500MB of available hard disk space and Internet Explore 6 and later running Windows XP SP3 or Vista.
http://www.nuance.com/imaging/pdfconverter/pdfconverter-professional.asp